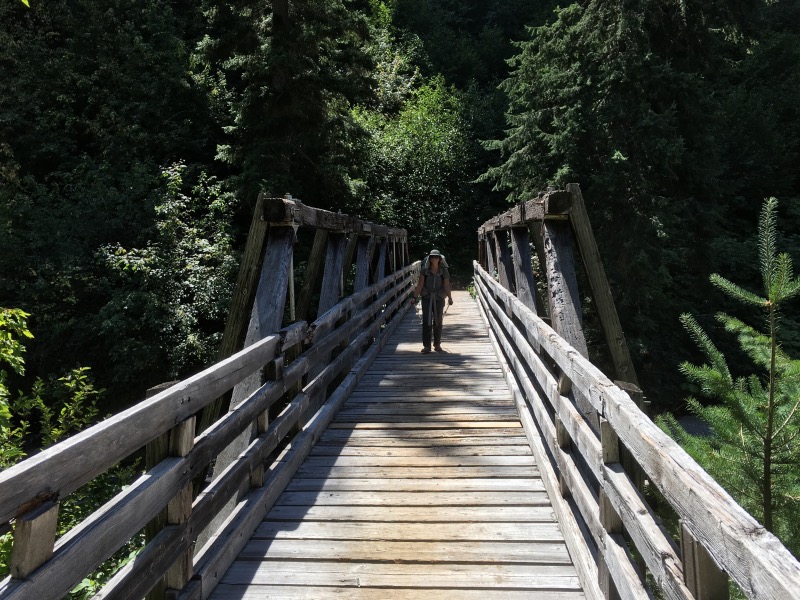 We left Stehekin on the first shuttle at 8:15 in the morning. The bus made a quick stop at the bakery where almost everyone bought giant cinnamon rolls. The bus was filled with PCT hikers. We spent some time debating how many cinnamon rolls a person would need to consume (if they carried no other food) to successfully hike the remaining 80 miles to the Canadian border. There was no consensus.
At least a dozen people were waiting for the shuttle when we arrived at High Bridge Ranger Station. We finally met Andy and Laurie! We've been hiking either a few days ahead or a few days behind them since the beginning of April. We didn't have much time to chat, but we said hello before they hopped on the bus and we got back on the trail.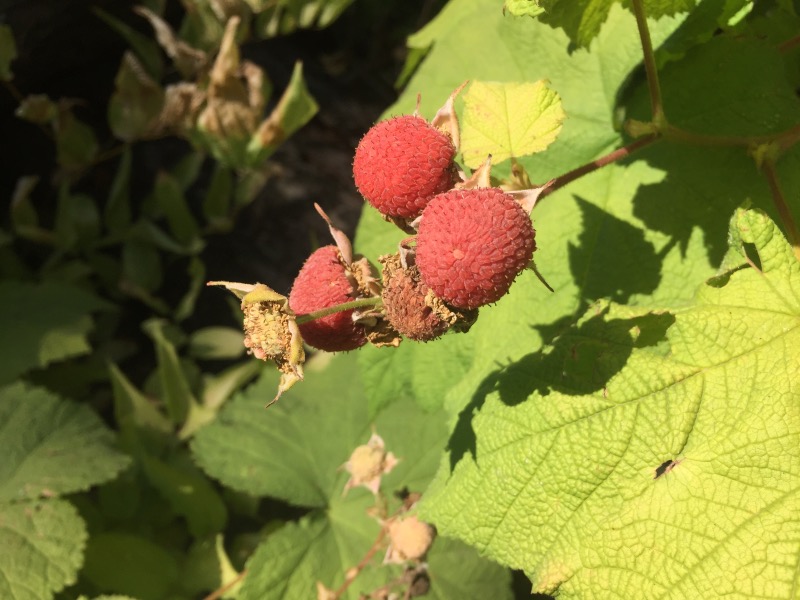 The wind picked up as we walked. We heard two trees fall – fortunately neither one was nearby. We spent most of the day climbing gradually up about 5000 feet. We stopped a few miles short of Rainy Pass and set up camp next to Bridge Creek.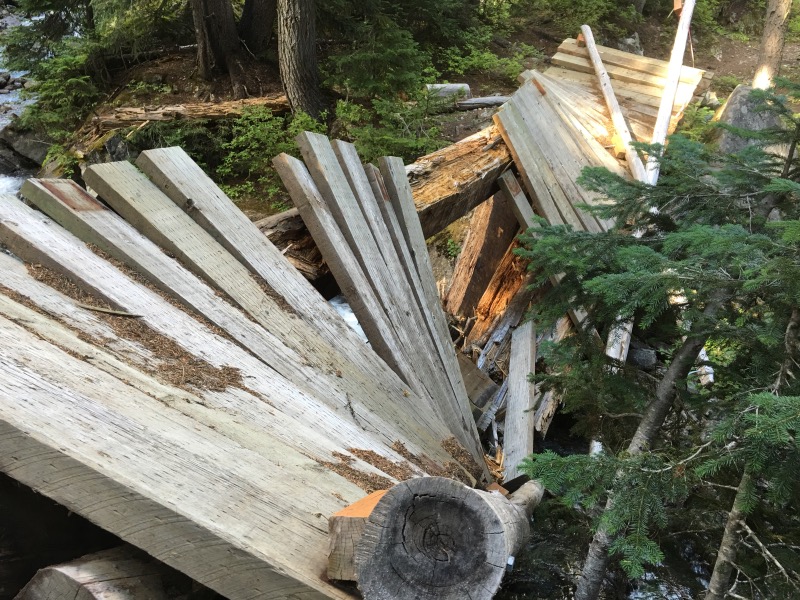 In the morning we crossed Highway 20 at Rainy Pass. We signed the register then continued on past Cutthroat Pass, Granite Pass and Methow Pass. It rained on us a little. Southbound hikers mentioned snow flurries, but we somehow managed to avoid the worst of the weather. The sky cleared up as we set up camp at Glacier Pass.
The following day we only hiked a short 8 miles. My parents and friends, Marianne and Rob, had set up camp at the Meadows Campground just below Harts Pass. The unpaved road to Harts Pass is the last road we cross before reaching the Canadian border. They brought a lot of delicious food. In the evening we sat by the campfire and enjoyed good wine and good company. It was nice to take half a rest day before finishing the last 40 miles of trail.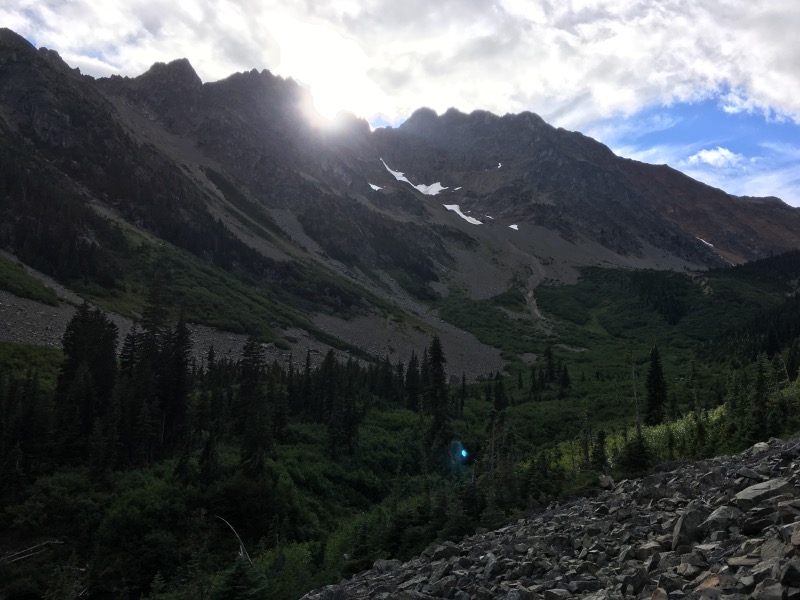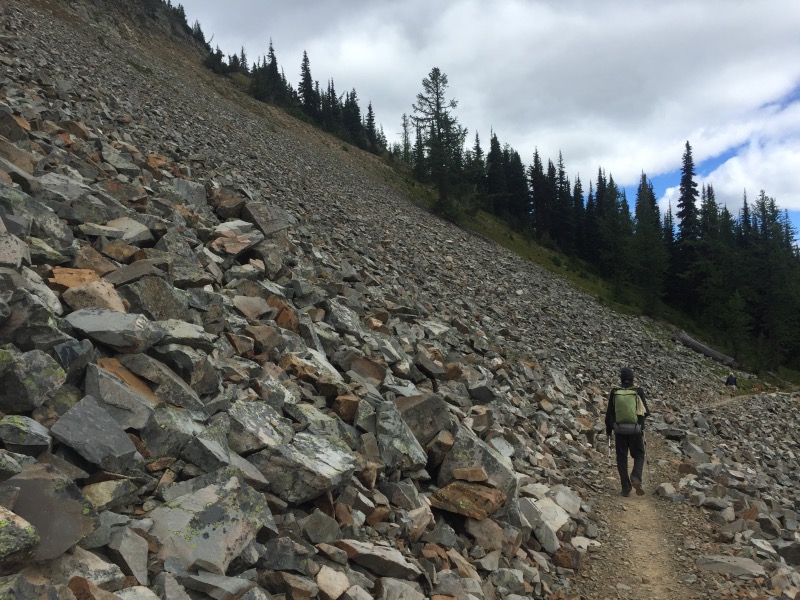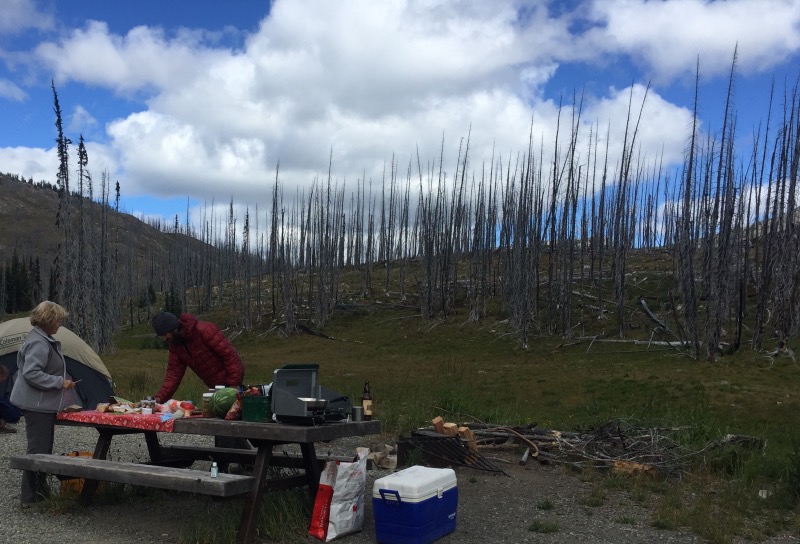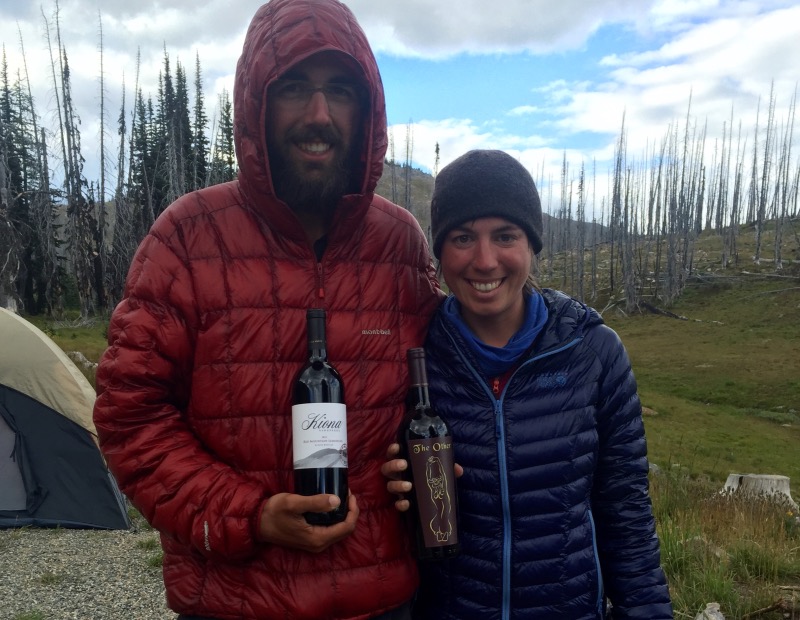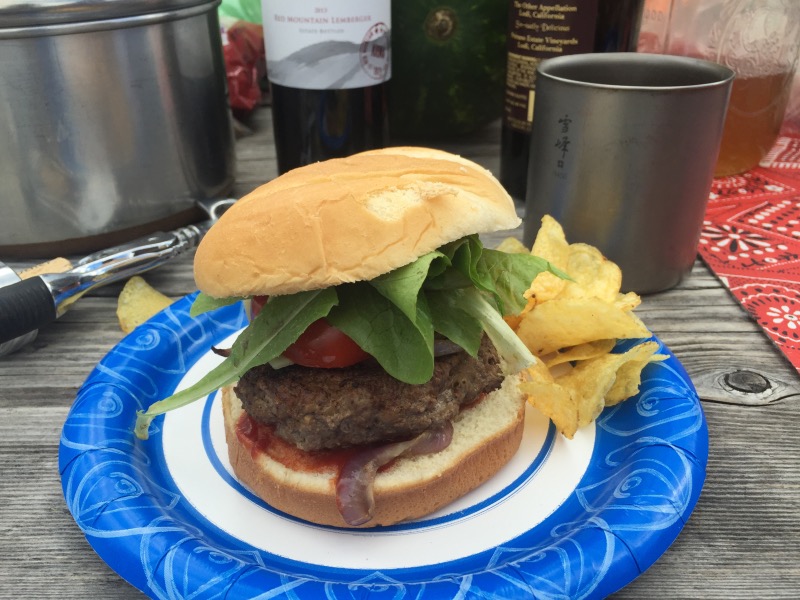 From Harts Pass we hiked 26 miles, mostly through the Pasayten Wilderness, to the crystal clear Hopkins Lake. We set up camp there for our last night on the trail.