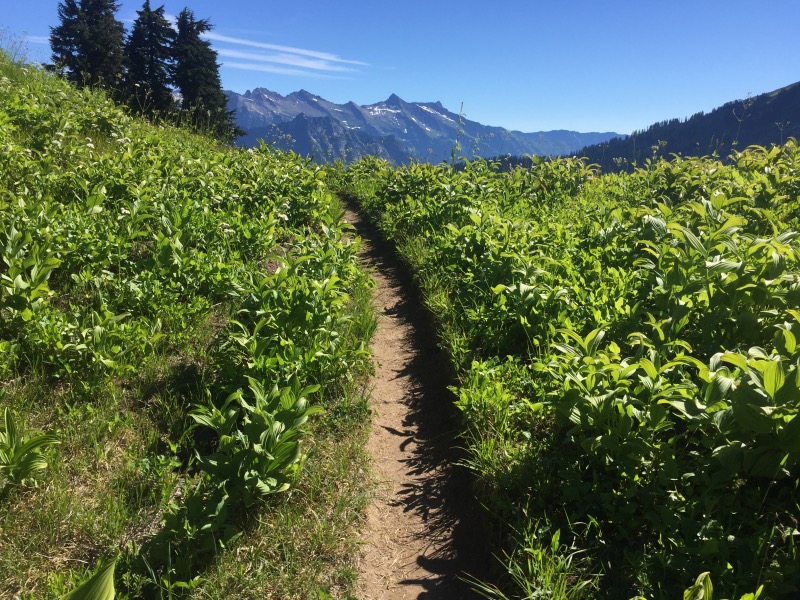 We heard from other hikers that Washington has a lot of steep ups and downs. This was definitely the case for the section of trail between Stevens Pass and Stehekin. We climbed 5500 to 6500 feet every day. We still managed to cover between 20 and 27 miles per day. We're not in a hurry, but we can only carry 4 to 5 days worth of food. Hiker hunger.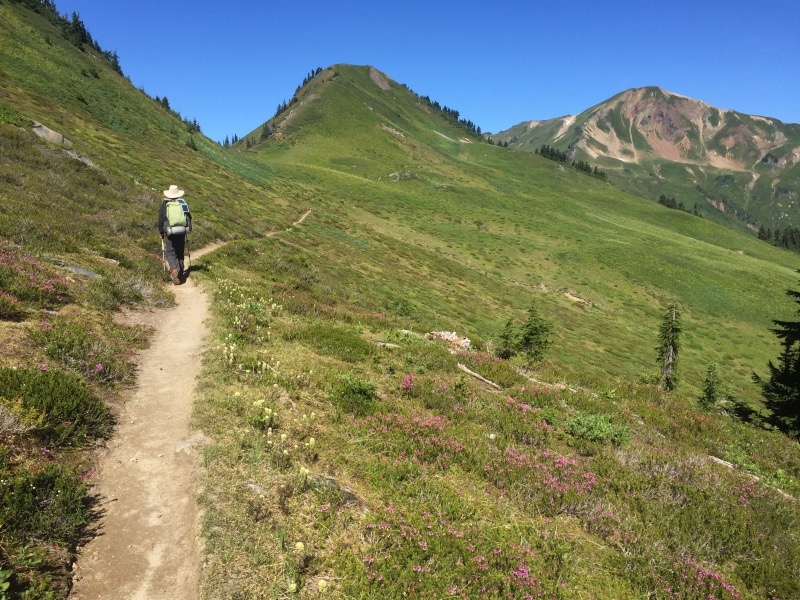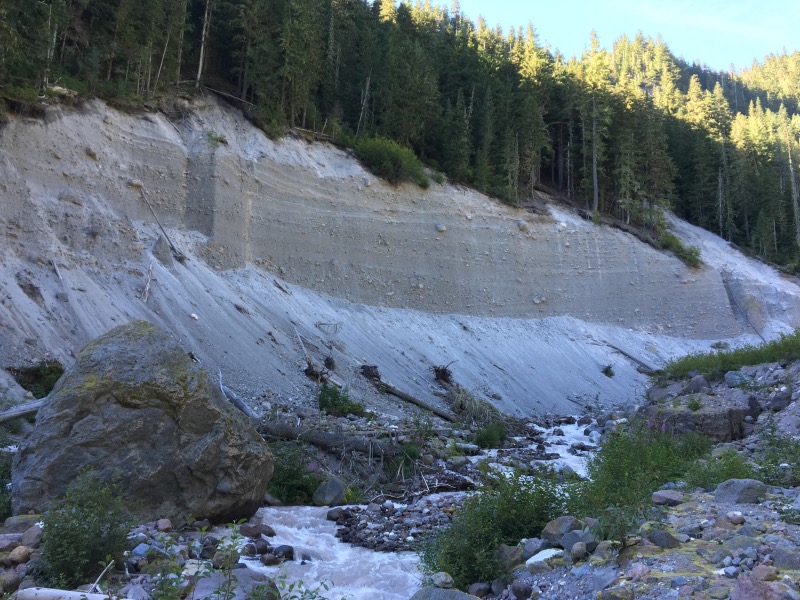 The trail alternated between dense mossy forests and high alpine ridges, reminiscent of Switzerland. We hiked around Glacier Peak for several days – we saw it from the south, west and north sides.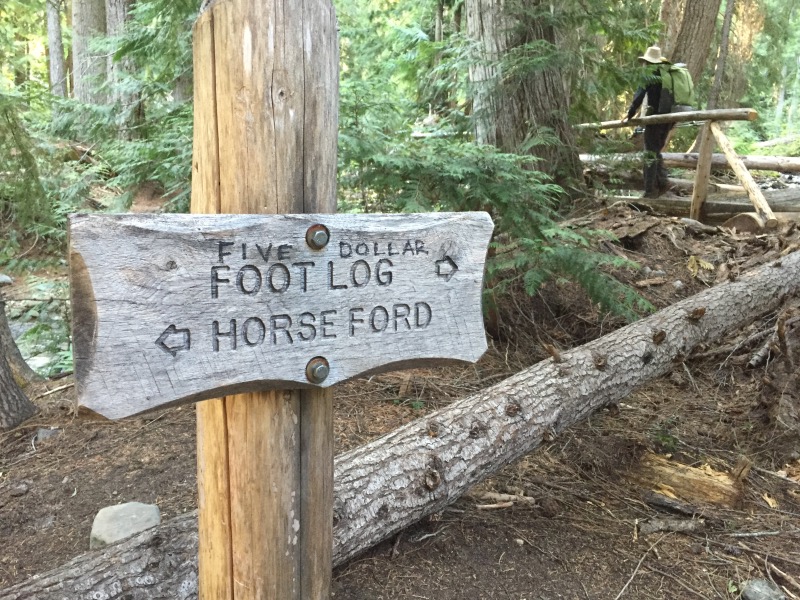 On Day 141 we reached North Cascades National Park. From the High Bridge Ranger Station, we hopped on a shuttle bus to the tiny community of Stehekin.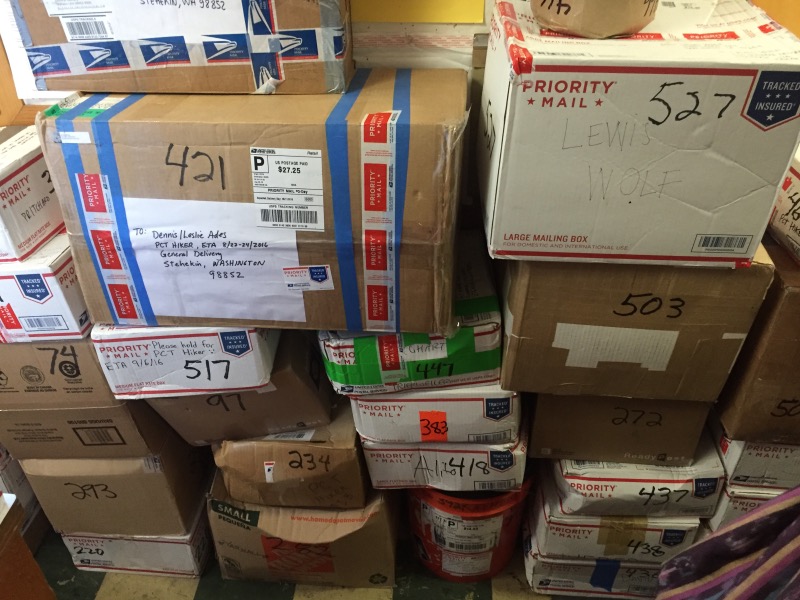 Stehekin is on the north end of Lake Chelan – the town can only be reached by boat, sea plane, or trail/shuttle. We spent two nights there. It was a fun and touristy place to take a day off. In the morning we rented bikes and took them down the Stehekin Valley. We visited the local bakery, Rainbow Falls, the town orchard, and a farm where we bought fresh goat cheese and a pound of cherry tomatoes. I spent the rest of the day eating that entire pound of cherry tomatoes.
In the afternoon, we swam in the lake. We spent the evening sitting on the lodge porch, chatting with other hikers.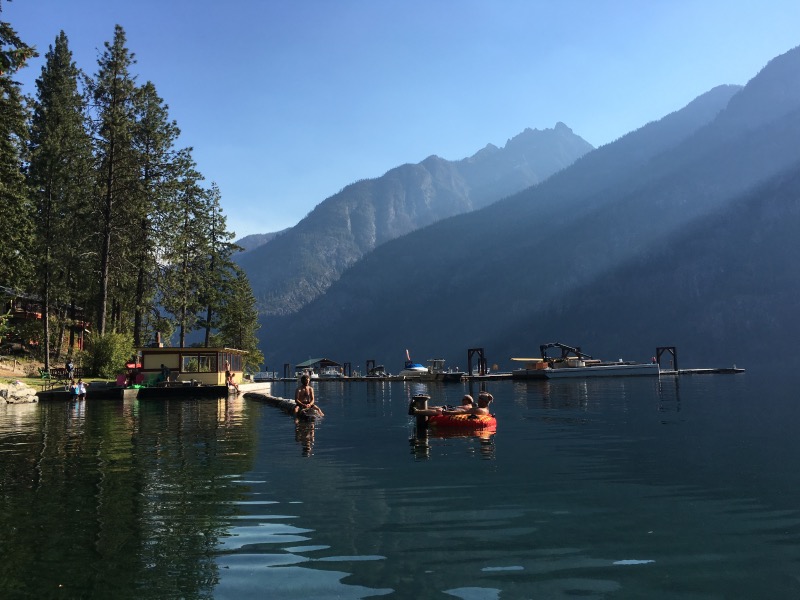 It would have been easy to stay up too late, but I really wanted to get enough sleep. Around 9:30pm I finally forced myself to go back to the hotel room to pack up our food bags and sleep.