There are two trails leaving Snoqualmie Pass: the PCT and the Goldmyer Hot Springs Alternate. Most of the alternate trails we've taken have been well worth it. With this in mind we were tempted to hike the Goldmyer Alternate, but after researching it a little, it didn't seem like a good option. The hot springs are owned by a nonprofit dedicated to offering a wilderness experience to the public while preserving the springs. This is great, but use of the area is limited to 20 people per day and it is extremely difficult to get a reservation on short notice. Additionally, we read that the Goldmyer trail itself is rocky, steep, overgrown and generally more challenging than the PCT.
So we decided against taking the Goldmyer Alternate. But then… in talking to another hiker at Snoqualmie Pass, we discovered that the road in to Goldmyer Hot Springs has been under construction every weekday this summer. Very few people hike in via the trail, so the hot spring is more or less deserted during the week. We couldn't pass that up.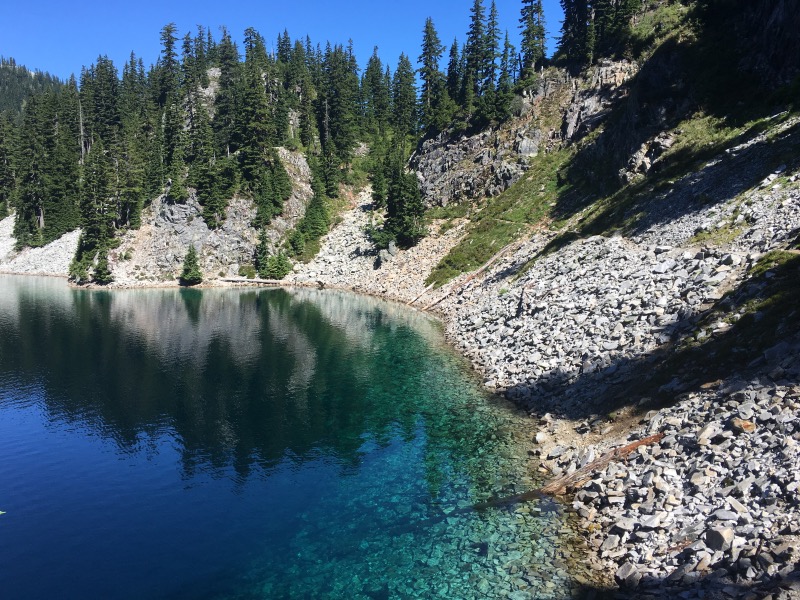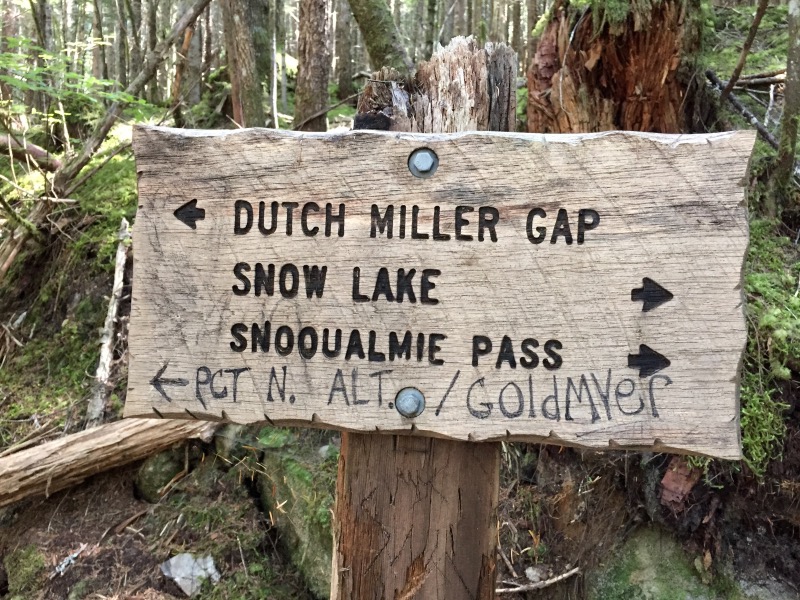 The Goldmyer Alternate was a difficult trail, but it was also very beautiful. We passed several high alpine lakes. We also spent half a day walking alongside many cascades in the Middle Fork Snoqualmie River. The hot spring itself was really nice as well.
Once we rejoined the PCT, the trail took us through steeper, more mountainous terrain. We hiked up and over Piper Pass and past numerous scenic lakes before reaching Stevens Pass.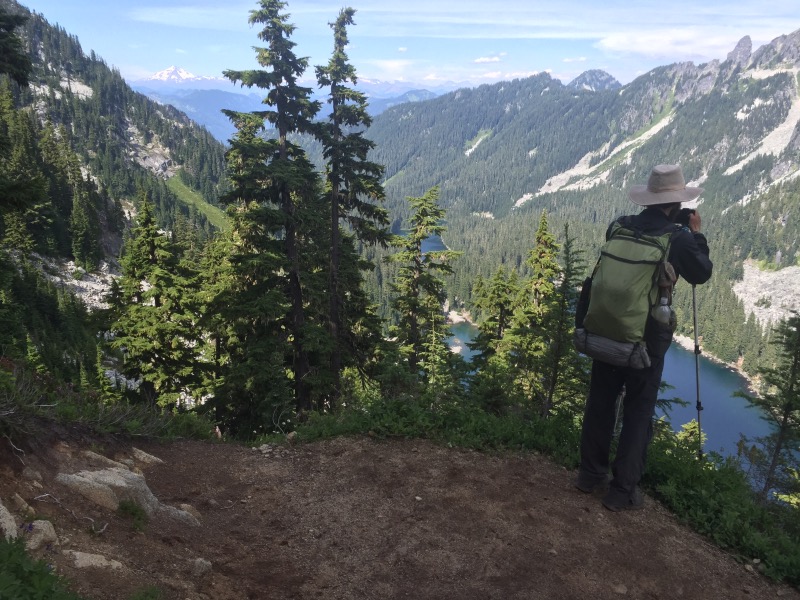 We picked up our resupply box at the Stevens Pass ski resort. It's a popular mountain biking destination in the summer, and lots of people were taking the ski lift up and biking down.
Some friends from down the hill drove up to meet us for lunch at Stevens Pass. They generously brought us an amazing spread of food including local fresh fruit, brats, tamales, chocolate zucchini bread and two growlers of beer from Leavenworth's Icicle Brewery. It was great! We ate as much as we could and relaxed for a bit before getting back on the trail. (Thank you very much Ryan and Janet!)
It was difficult to hike with full stomachs and once again full packs. We made it about six miles, then found a really nice campsite next to a meadow with views of the surrounding peaks.