Rob woke up a few times during the night to the sound of deer munching grass near our tent. My head was wrapped in several layers (beanie, buff, jacket hood and sleeping bag) because temperatures have been dropping into the 30's at night. I heard nothing.
In the morning while I heated water for coffee, the deer returned. They did not seem afraid of us- probably because we were sitting and not moving.
We only had about 7 miles left to reach the Canadian border. We got an early start and the miles flew by quickly.
Rob and I were the first two people (of the day) to reach the monument. We had it to ourselves for about 20 minutes before other hikers showed up. We spent time taking photos and signing the register.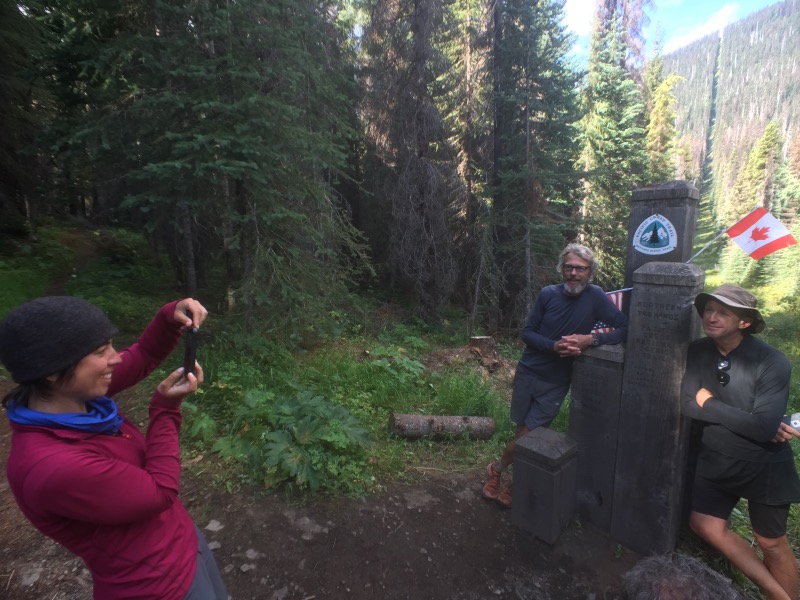 We still had 8 miles to hike from the border to Manning Park, British Columbia. Our walk was uneventful.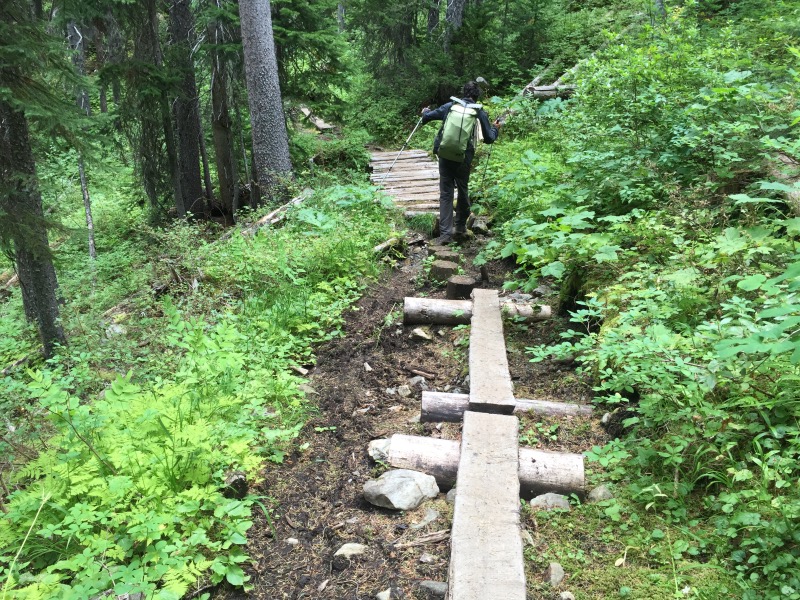 Finishing the PCT is bittersweet. Our feet hurt and we're tired, but life on the trail is simple and constantly rewarding. It's hard to believe it, but after 147 days on the trail, we're done.