Despite our proximity to the Iberdrola wind farm, we had a calm night camped amongst the Joshua trees. The wind had been howling the day before. Several people gave us advice on which tent sites would be most sheltered, but we seemed to have some kind of crazy luck and the wind completely died down.
We spent the day walking through the wind farm, then up into the Tehachapi Mountains.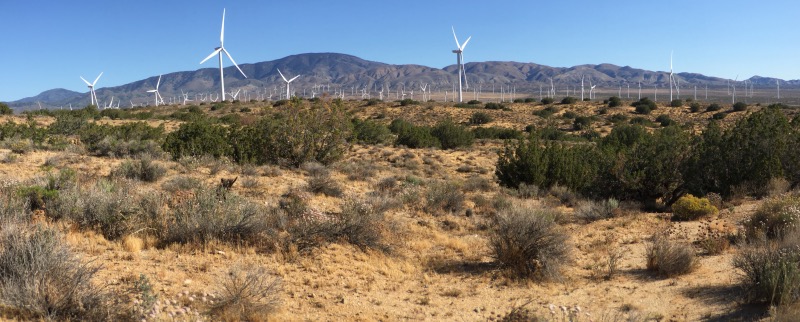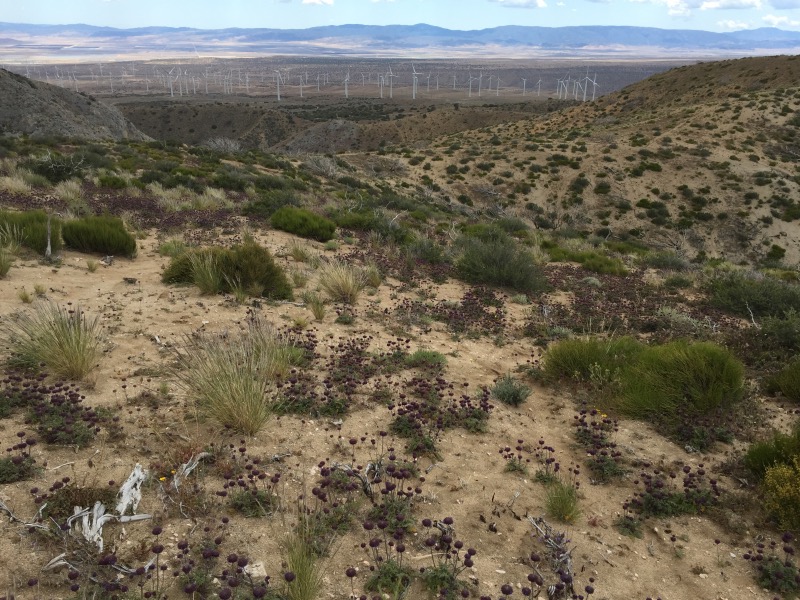 The wind did pick up during the day, and it even rained on us for about a minute. We camped in the very dry Gamble Spring Canyon before walking the remaining 13 miles, through another wind farm, to Tehachapi Willow Springs Road.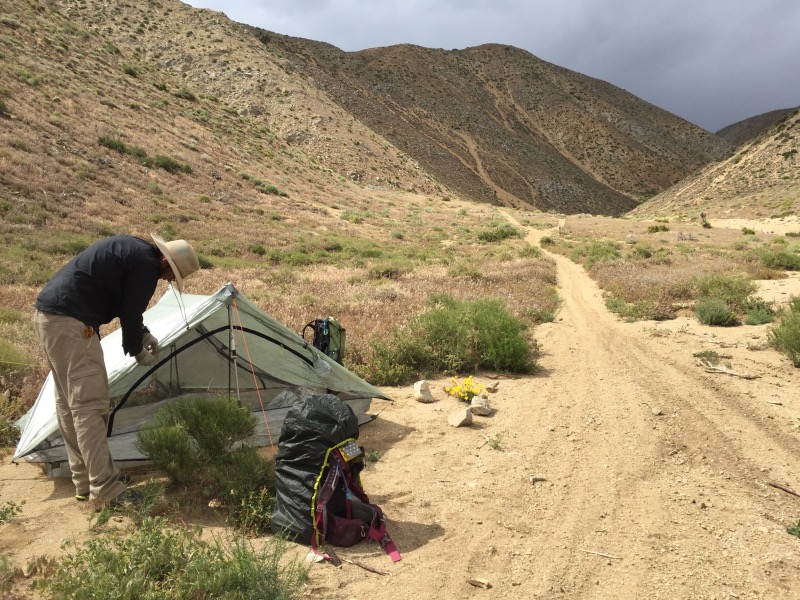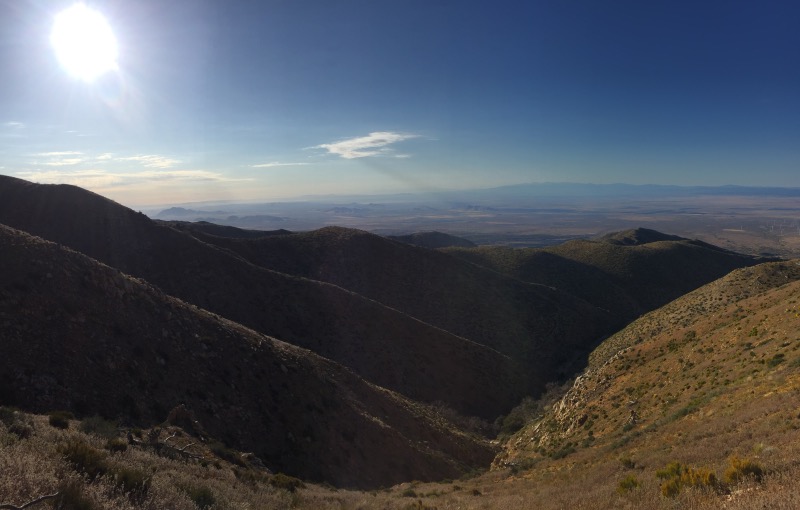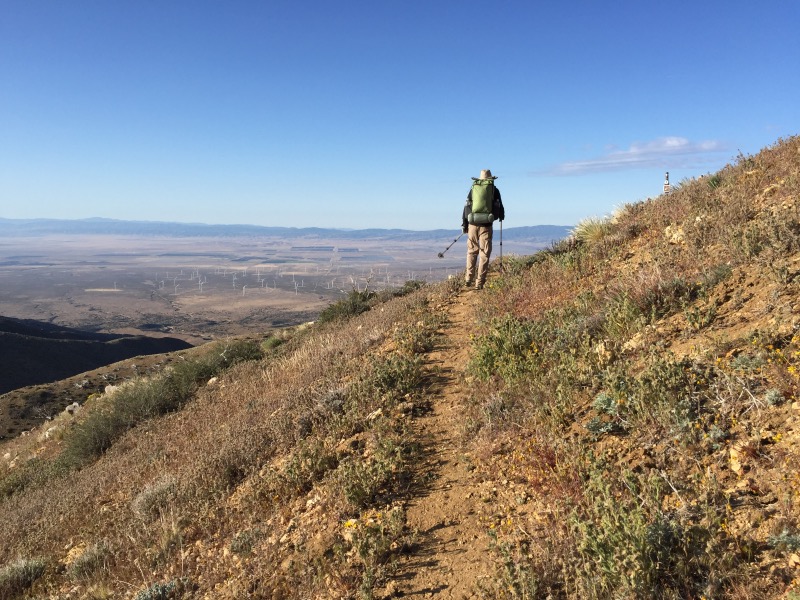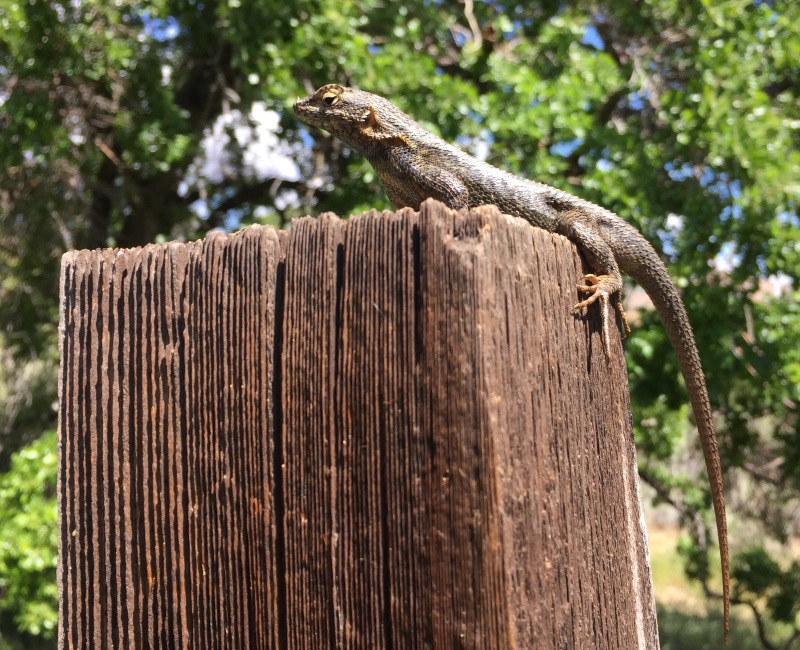 We hitched a ride to Tehachapi which we have found to be a very hiker-friendly town. People approach us and ask all kinds of questions about the trail. When we were in line at the grocery store, the woman in front of us offered to drive us back to our hotel. The hotel has a list of trail angel names and phone numbers, so we were able to arrange a ride back to the trail for tomorrow.
The next few days will be challenging. We are coming up on the driest section of trail. We'll be carrying a lot of water (heavy) and a lot of food (heavy), in one of the more remote sections of trail (no cell service).