Today we made it to Ziggy and the Bear's house! The first 12 miles were all downhill, from 6500-ft to about 1500-ft. The trail is really nicely graded, but that also makes it really long. After reaching the bottom of Mount San Jacinto, we trudged five miles across the desert in what felt like a wind storm. There are a ton of windmills in this area, so I suspect it's pretty much always very windy here.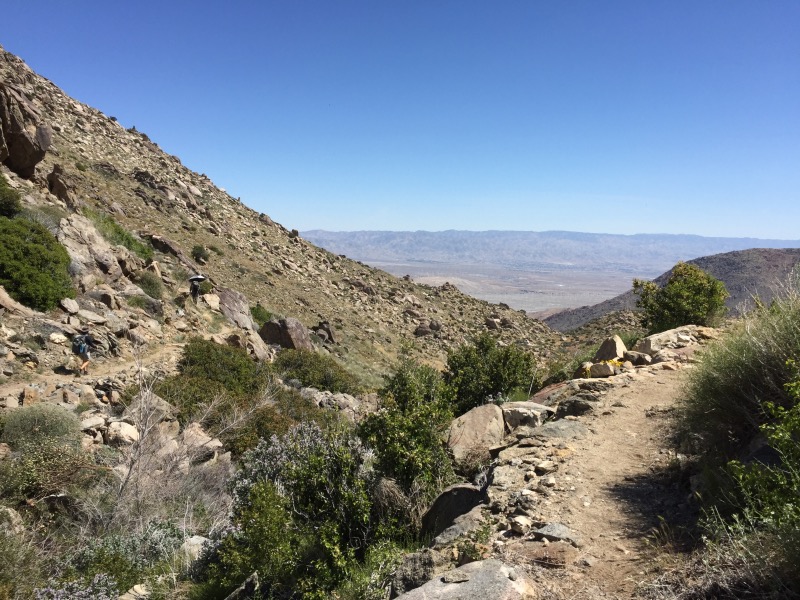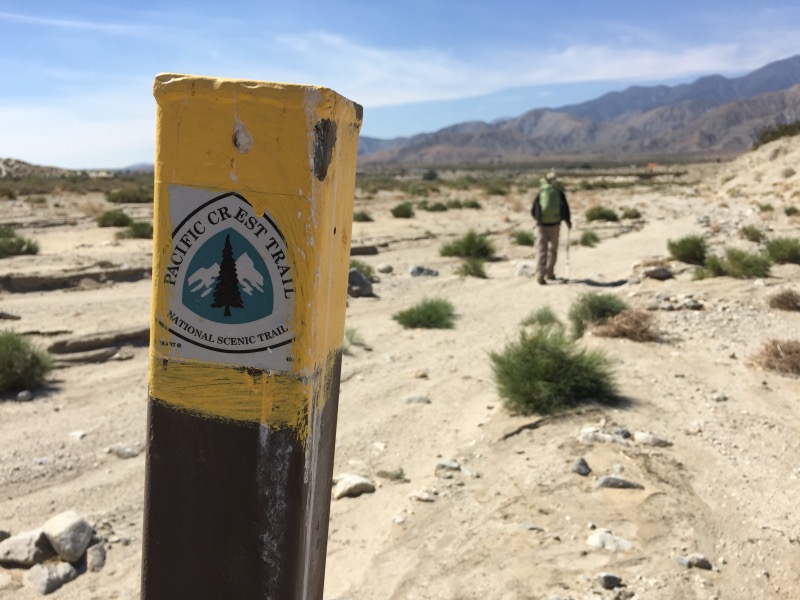 Ziggy and the Bear have been trail angels since 1996. They rent portable toilets and open up their backyard to hikers. They also accept hiker packages, so this is where we mailed our second resupply box.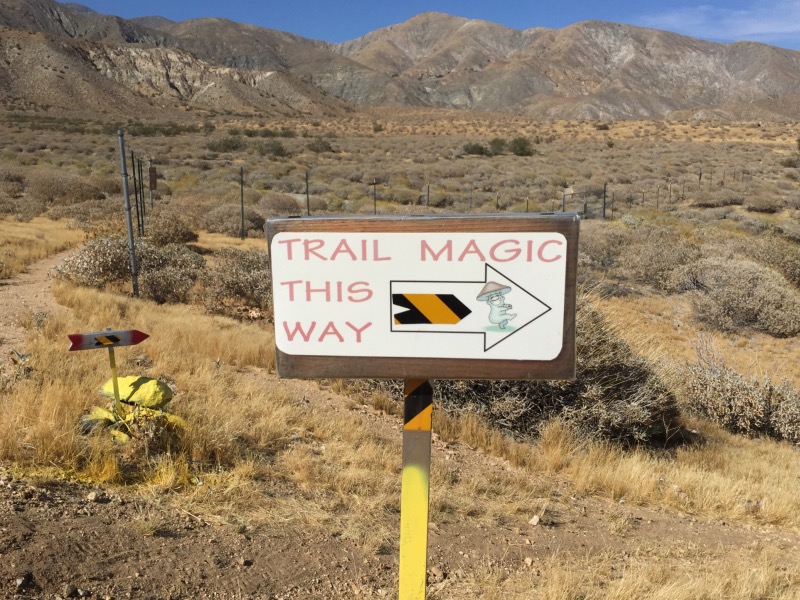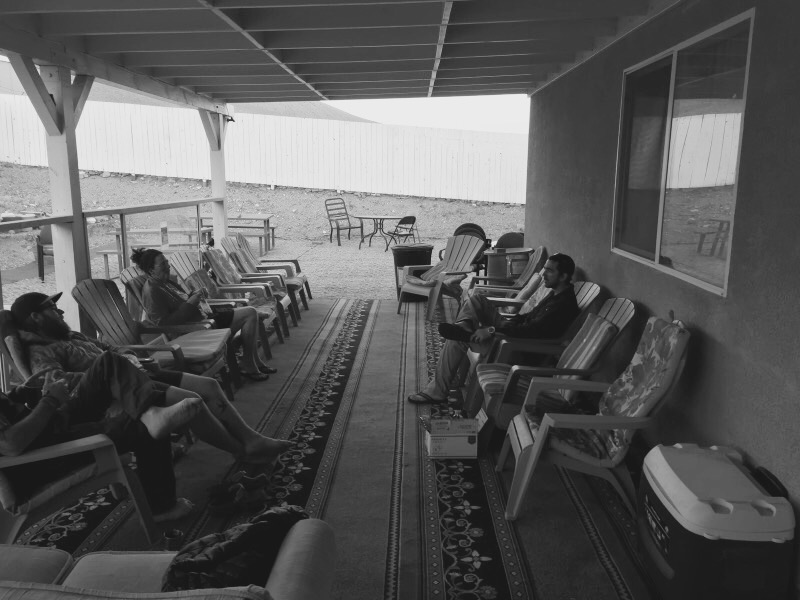 The next section of trail is closed due to last year's Lake Fire. Rumor has it they are working to reopen the trail within the next few weeks, but in the meantime, there is no alternate route. Most hikers are catching rides into Big Bear City and continuing on from there. We'll try to find a ride to Onyx Summit (before Big Bear but where the closure officially ends).
After nearly 200 hundred miles of desert, Rob and I have yet to see a single rattlesnake. Everyone else has either gotten rattled at or seen multiple snakes. Not sure why this is…