A section of the PCT is closed due to the 2013 Mountain Fire. Some people are walking a parallel route on other roads and trails, but a lot of hikers are bypassing this section and hitchhiking straight into Idyllwild. With the weather (and also my feet) taking a turn for the worse, we decided to hitch a ride into town for a zero day.
The first person who pulled over was an older man in a beat-up truck with his dog. He was only going a mile or so up the road, but stopped to tell us that we were hitchhiking in a good location and that he hates the Forest Service for closing the trail. Shortly after, a couple of employees from the nearby Pathfinder Ranch stopped and gave us a ride into town.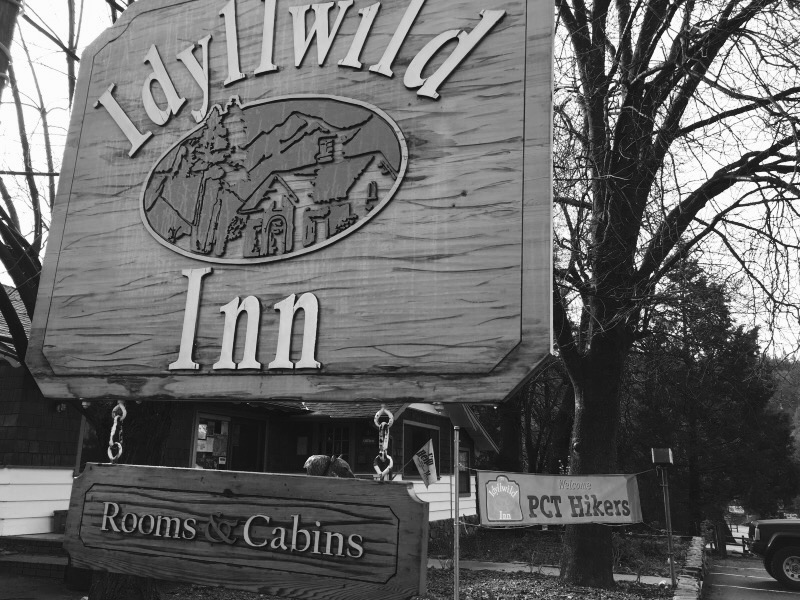 Idyllwild is awesome. We spent our day off buying food and some new shoes. My feet exploded with blisters somewhere back around mile 85. Apparently my very wide trail running shoes were not wide enough for my toes. I walked nearly 13 miles of trail in sandals before even trying to put my feet back into shoes. Fortunately, the outfitter in Idyllwild was well stocked and I was able to get new, much wider Altra Lone Peak trail runners.
The hike leaving Idyllwild took us up to 9000-ft, then down the notoriously icy Fuller Ridge. A PCT hiker died on this section in 2005, so our maps include an alternate route that bypasses the ridge. With all the recent rain, we weren't sure of conditions. The bulletin outside the ranger station warned of winter conditions and recommended ice axes and crampons. This seemed like a bit much, so we asked the local outfitter. He assured us we'd have absolutely no trouble without all the snow gear. (He was correct.)
Fuller Ridge should have amazing views down to the desert, but we spent almost the entire day in a cloud. It was cold and slow going. Lots of downed trees and patches of snow.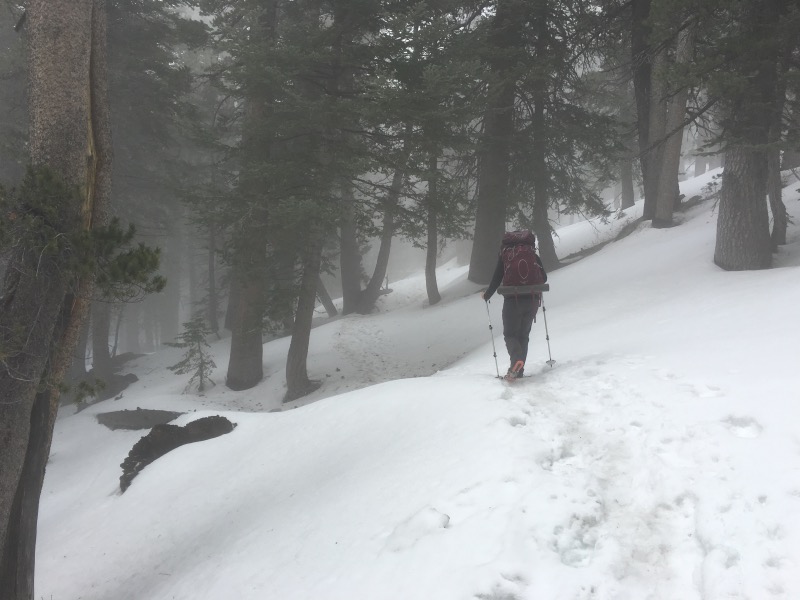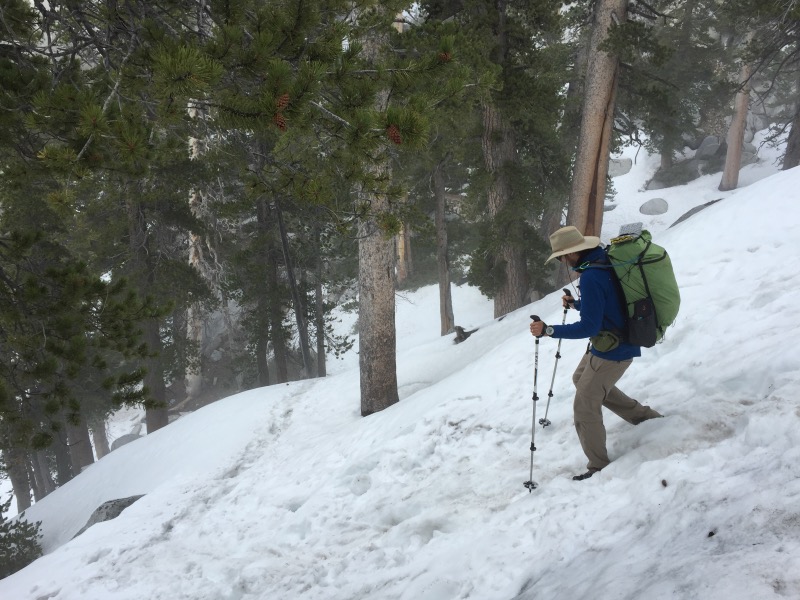 Somehow we still managed to put in 17 miles and descend to about 6500-ft. Our campsite has an amazing view back to Mount San Jacinto.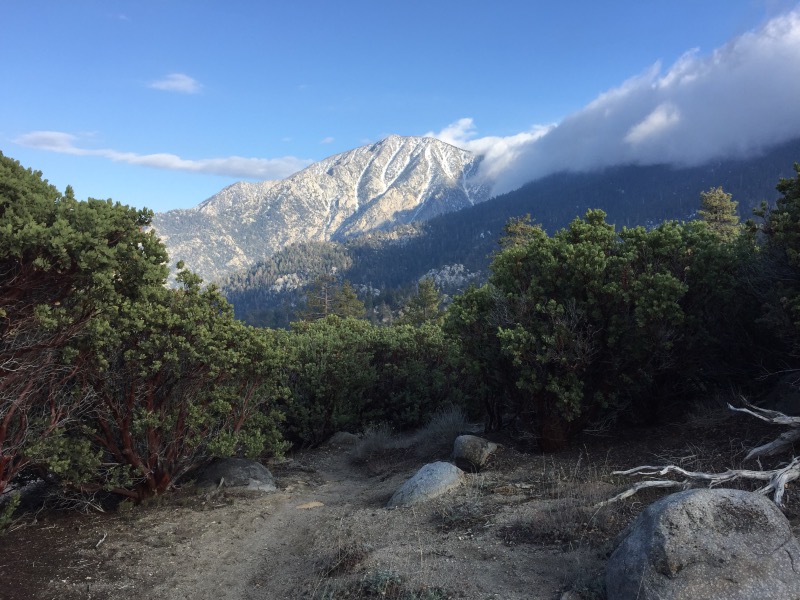 Tomorrow we'll descend 5000-ft down to the desert floor. After days of rain and cold, I'm looking forward to some sunshine and warmth. (I'll regret saying that when it's a hundred degrees and we're back in the desert.)