We fell asleep to howling wind at Ziggy and the Bear's. It did not die down as we slept, but grew stronger. I awoke at some point in the middle of the night and watched as somebody's air mattress flew through the air. He must have gotten up without weighing it down with something. Fortunately he caught it before it flew over the fence.
With a high wind warning forecast for the next few days, I wasn't super eager to hit the trail, but everyone else was heading to Big Bear Lake to bypass the fire closure. We managed to get a ride to Onyx Summit (mile 252), the first trail access beyond the closure.
The wind wasn't as bad as I expected but the last couple of days have been really cold, especially at night. Two nights out from Ziggy and the Bear's, we camped at 7700-ft. Rob's watch measured 32 degrees inside the tent when we woke up in the morning. I've been sleeping in my down jacket, inside my down sleeping bag. This keeps me warm enough, but it's not easy to get up in the morning!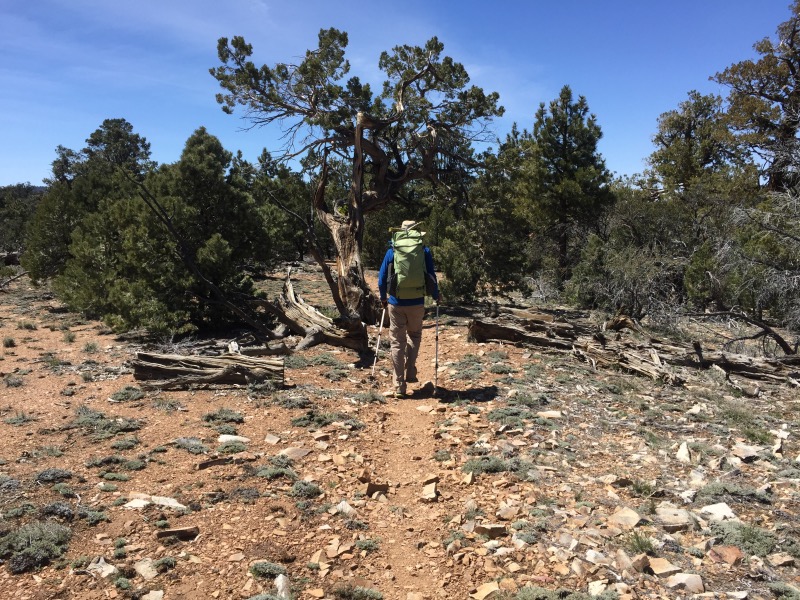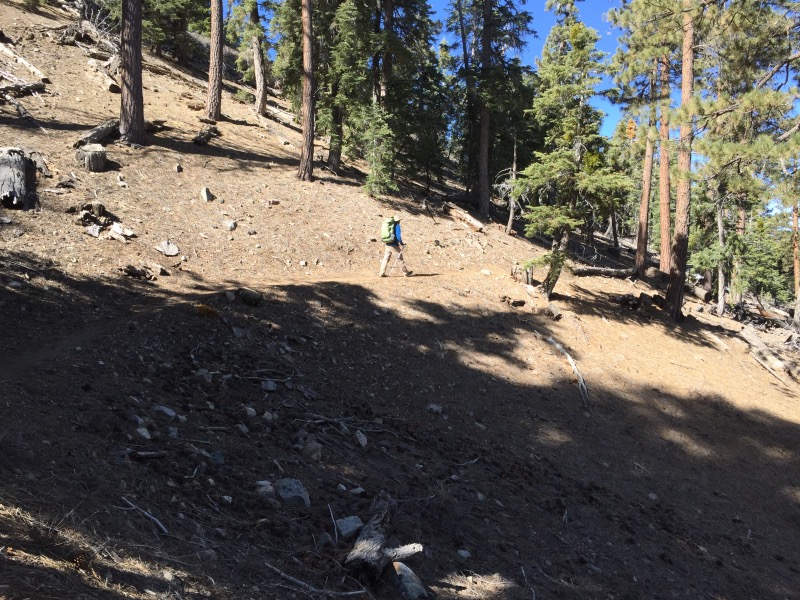 Tonight should be warmer. We've descended out of the mountains and back into the desert. We're camped next to Holcomb Creek! This is exciting because dry camping is getting a little tiring. It's nice being able to wash the dust off your feet after hiking all day.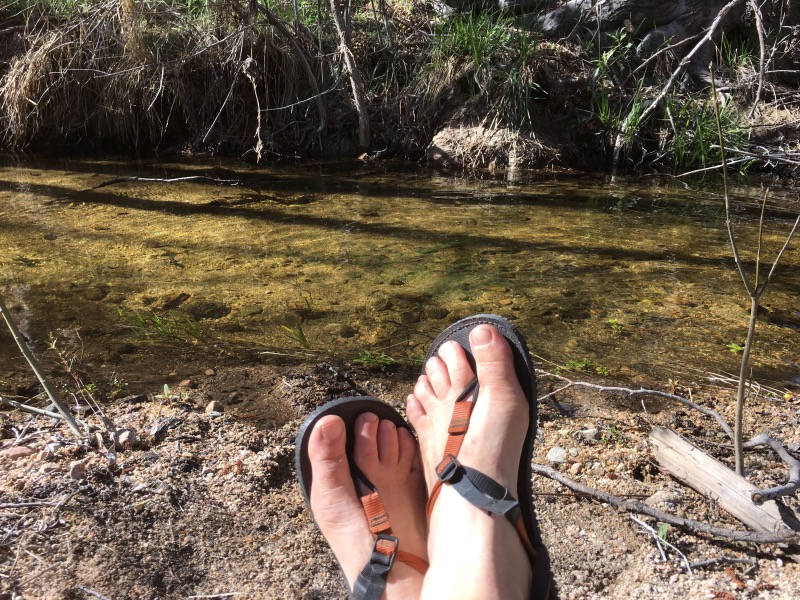 In the past few days we saw our first Joshua Trees of the trail. We also saw only one other hiker – a nice guy named Sling Blade. Everyone else must have either gotten stuck in Big Bear, or skipped ahead of us a bit as they left Big Bear. Also, still haven't seen any snakes.