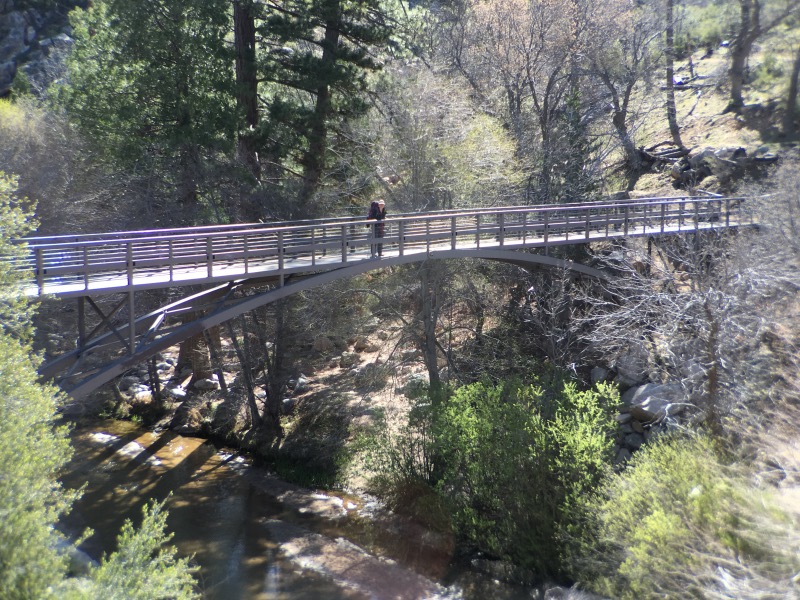 After two 20 mile days, we've made it within 9 miles of Cajon Junction, where food and a (half) rest day await us.
Yesterday we were up and out of our campsite by 8:00 am. We spent most of the day hiking through a rugged canyon alongside Deep Creek.
We saw almost no hikers until we were 14 miles into our day. At that point we reached Deep Creek Hot Springs. People everywhere!
Hot springs always attract a unique mix of visitors, and this one was no exception. We stayed for about an hour. Sitting in a hot spring after walking 200+ miles is pretty much the best thing ever. Nevertheless, it was nice to return to the solitude of the PCT. (Most people access the hot spring from Bowen Ranch Road, not from the Pacific Crest Trail.)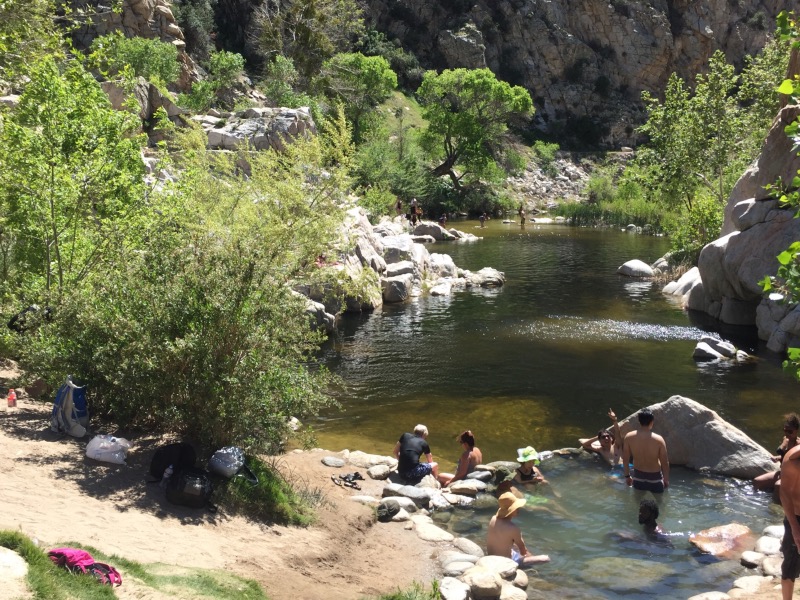 We hiked 6 more miles along Deep Creek before exiting the canyon near the Mojave River Dam. Saw one rattlesnake! It politely rattled at me and I jumped about a mile, before turning back around to take photos.
I found the area around the Mojave Dam to be a little creepy; lots of trash and graffiti on rocks. We filled up on water and pushed on for another mile into the San Bernardino National Forest.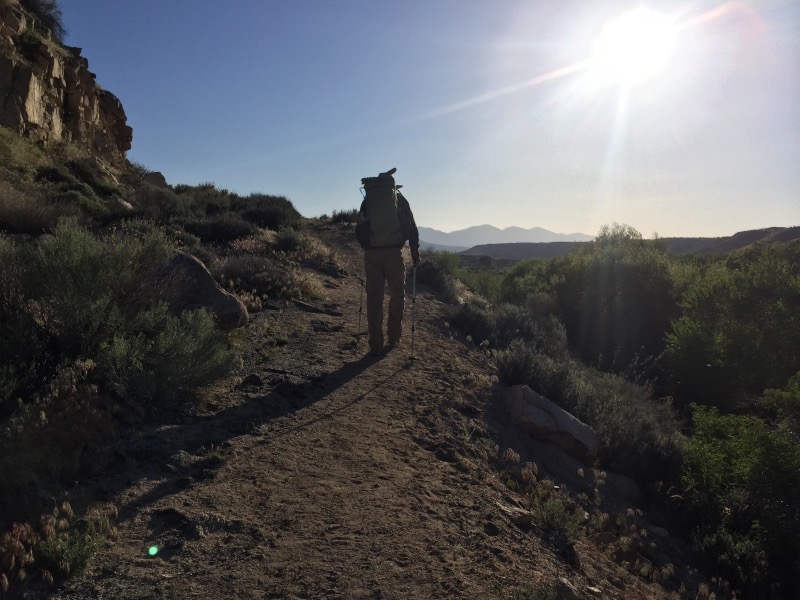 We staggered into the first flat area we saw and fell asleep without bothering to set up the tent.
With no tent to take down, I thought we'd be up and out of camp early this morning, but somehow it still takes forever to get going.
After all of yesterday's excitement, today was pretty boring. We did stumble upon another ice chest full of water, soda and fresh fruit! (High point of the day.) The trail contoured around Silverwood Lake before climbing up into more of the San Bernardino National Forest. We are once again camped out under the stars.