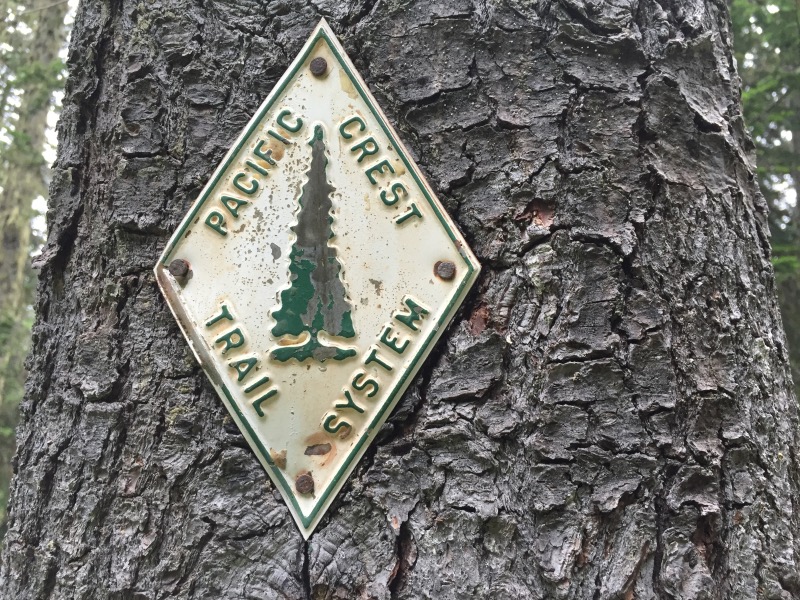 We crossed the Columbia River on Bridge of the Gods. The bridge has two lanes and no sidewalks. The woman in the toll booth gave us (somewhat obvious) instructions to walk single file, facing traffic. It was a Sunday morning and there was a lot of traffic on the bridge. We walked quickly.
The PCT quickly climbs up and away from the Columbia River Gorge. Our first four days in Washington were spent mostly hiking through forest. We walked past the Wind River Experimental Forest. We caught occasional glimpses back to Mt Hood.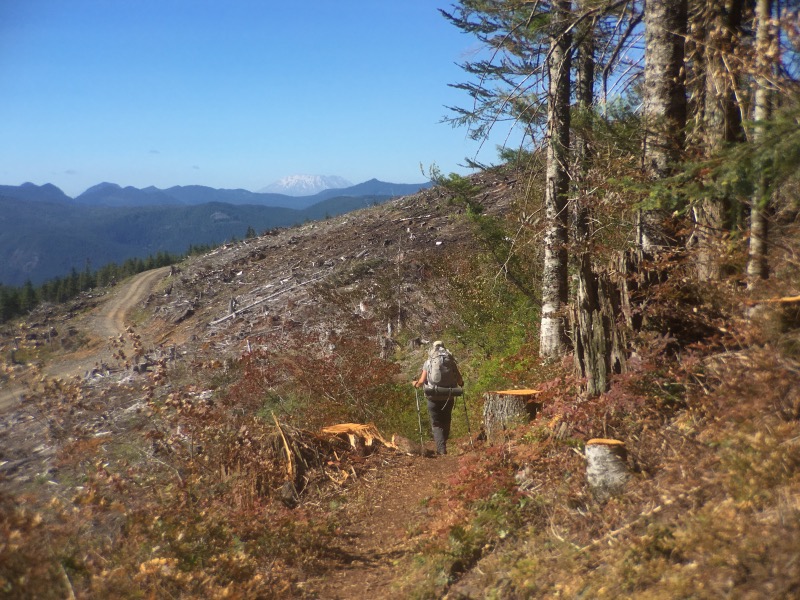 On Day 125, we reached a tiny town called Trout Lake. The town has one coffee shop, a small restaurant, and a grocery store that accepts hiker resupply packages and rents rooms. Trout Lake is nearly 14 miles off the trail, but it's really the only place to resupply between Cascade Locks and White Pass – a 148 mile stretch.
We caught a ride to Trout Lake with Slingblade, a hiker we first met somewhere around Warner Springs in Southern California. We rented a room from Trout Lake Grocery, picked up our resupply box, then joined Slingblade for lunch.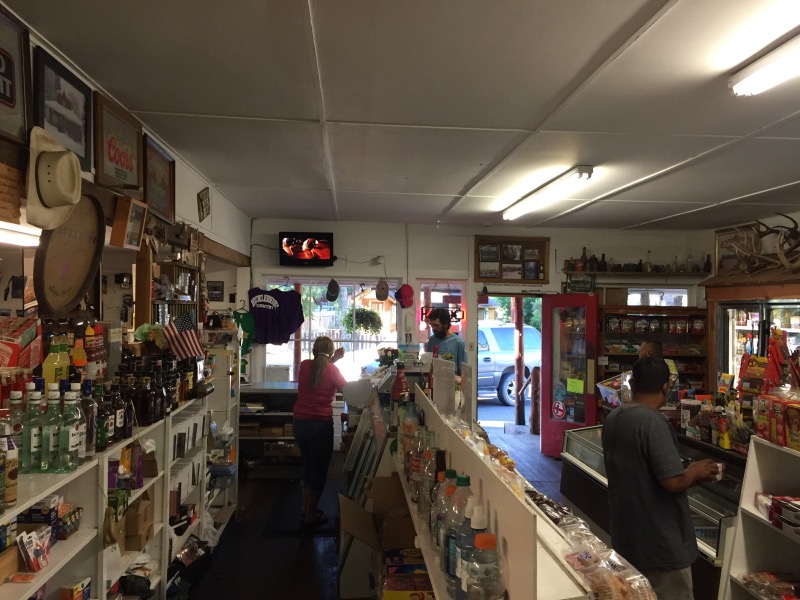 Trout Lake is in the heart of huckleberry country: we had huckleberry lemonade and a huckleberry milkshake with our burgers. After lunch, Slingblade caught a ride back to the trail and we returned to Trout Lake Grocery to sort through our resupply box and relax for the afternoon.