After spending the night at the mostly deserted Kirkwood ski area, we packed up and made our way back to the trail. As we left the hotel, Rob said "I hope whoever gives us a ride has donuts for us." I laughed at his optimism. I was expecting a difficult hitchhike back to the trail. It didn't seem like Highway 88 on a weekday morning would be an easy place to catch a ride, but it took all of about five minutes before somebody stopped. We made it to the Carson Pass trailhead in no time!
We were about to hit the trail, when one of the volunteers arrived to open up the Visitor Center for the day. He asked if we were PCT hikers. When we said yes, he asked if we wanted donuts! He was carrying a box of donuts to share with hikers. I couldn't believe it!!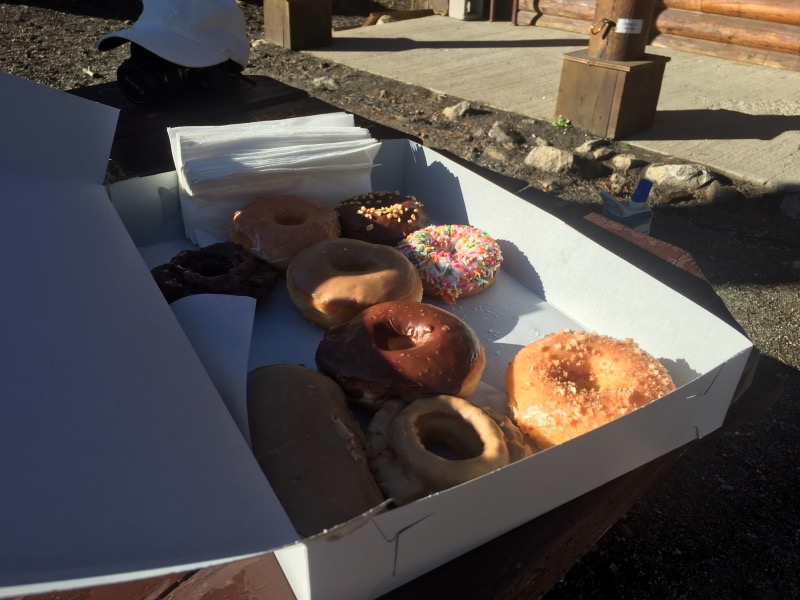 We ate our donuts, signed the hiker log, and had our photos taken. We were hikers #18 and #19 to sign the log. Not too many people ahead of us, and probably about a thousand people behind us. Interestingly, way back at Mile 211 (Ziggy and the Bear's), we were hikers #108 and #109.
The trail between Carson Pass and Desolation Wilderness is beautiful. We saw quite a few day hikers and backpackers out enjoying the good weather.
We decided to resupply at the Echo Lakes Chalet instead of going in to South Lake Tahoe. When we got to Echo Lakes, we learned that the store did not yet have the water turned on for the season. This meant no milkshakes or deli sandwiches! We settled for beers, fresh fruit, and cheese. We also bought enough snacks to get us to Truckee where we'll take a day off.
From the Echo Chalet we hiked another three miles to reach Desolation Wilderness. (Camping is not allowed until you reach the wilderness boundary.)
The following day's hike took us past Lake Aloha, up and over Dick's Pass, and almost all the way to the northern boundary of Desolation Wilderness.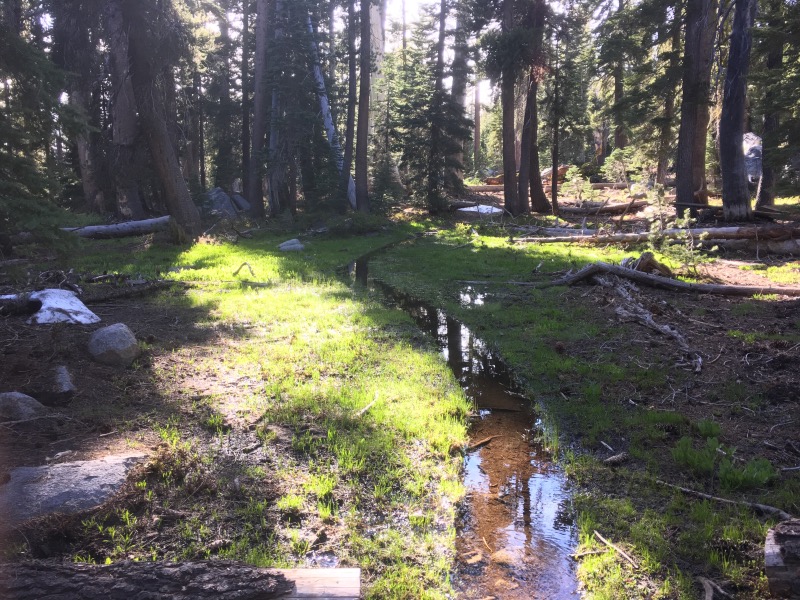 After an 18+ mile day, we found another great campsite – well off the trail – with a view of Lake Tahoe.