We took the "rock & roll" bus back to Walker Pass at 5:15 in the morning. We were the only two passengers on the bus as it left Lake Isabella. The driver blasted music the entire way, beginning with Metallica then transitioning to The Doors and The Eagles. He drove so fast we made it to Walker Pass just after 6am. Kern Transit is like no other.
We stepped out into an icy wind and immediately started climbing up and away from the highway. Our day had a lot of up and down, but we had spectacular views to the surrounding peaks and the desert below. We saw our last Joshua trees of the trip.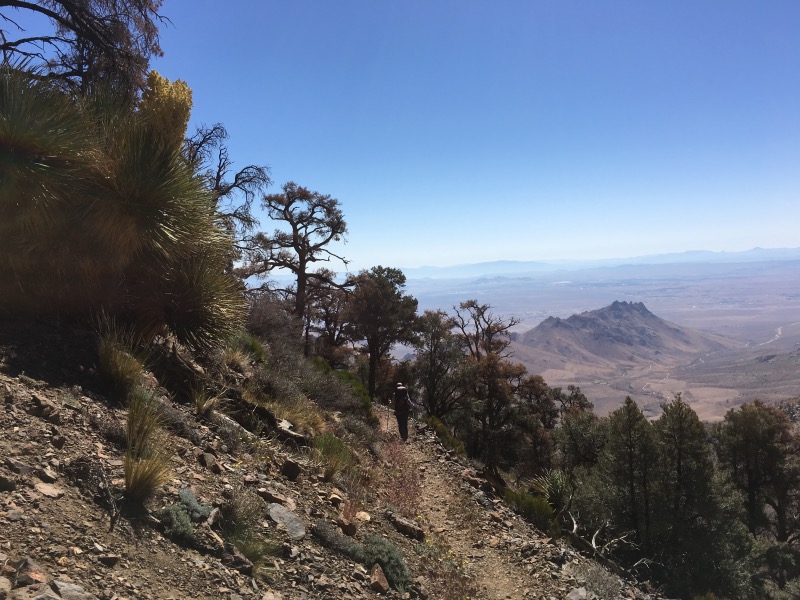 Over the next two days, the trail transitioned to more mountainous terrain. We caught a good glimpse of Mount Whitney and the snowy peaks surrounding it.
Kennedy Meadows marks the end of the desert and the beginning of the Sierra. This is where many hikers pick up their bear canisters, ice axes and microspikes or crampons.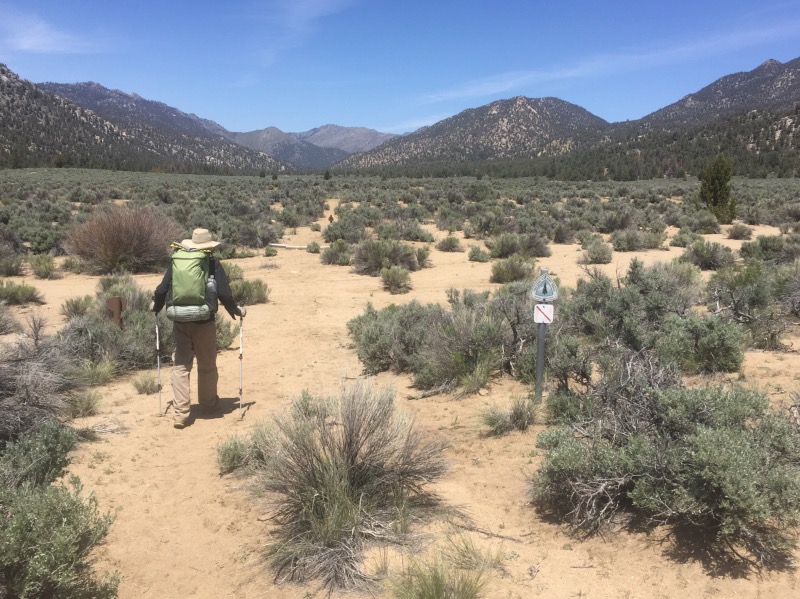 We are taking a zero day in Kennedy Meadows. Taking time for showers, laundry and switching out gear before continuing on into the mountains. There is still quite a bit of snow. There are a few people on the trail ahead of us, but the vast majority of hikers are behind us. We have yet to hear of anyone making it very far through the Sierra. We'll see how it goes…