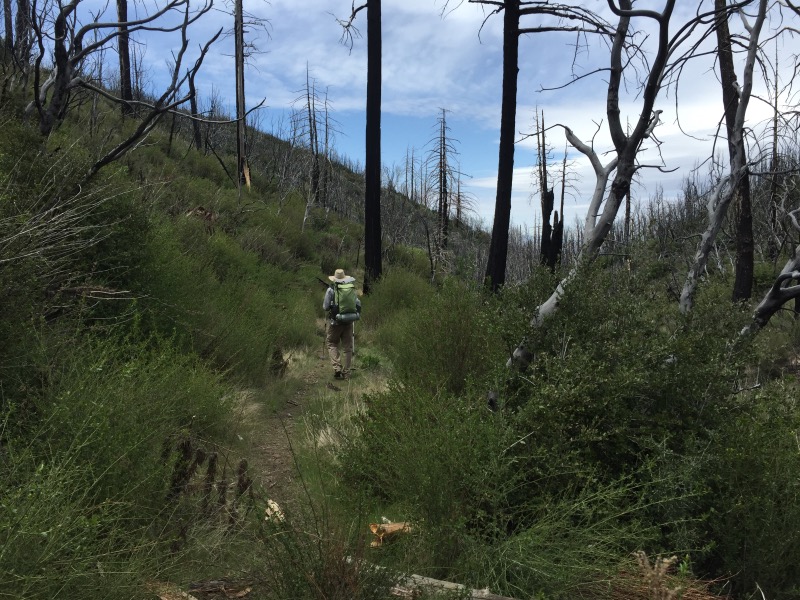 We spent a large part of the past few days walking through the Station Fire burn area, dodging poodle dog bush and unsuccessfully looking for morels.
On Day 24, we walked about 19 miles to reach Messenger Flat Campground. Somewhere along the way, we came across two women out for a day hike. They asked if we were thru-hiking the PCT. When we said yes, they got really excited and started offering us a lot of food. We ended up with fresh blackberries, an apple, half a roast beef sandwich, and two bars of dark chocolate. This was especially wonderful because at some point, "hiker hunger" started to kick in and we were quickly running out of food.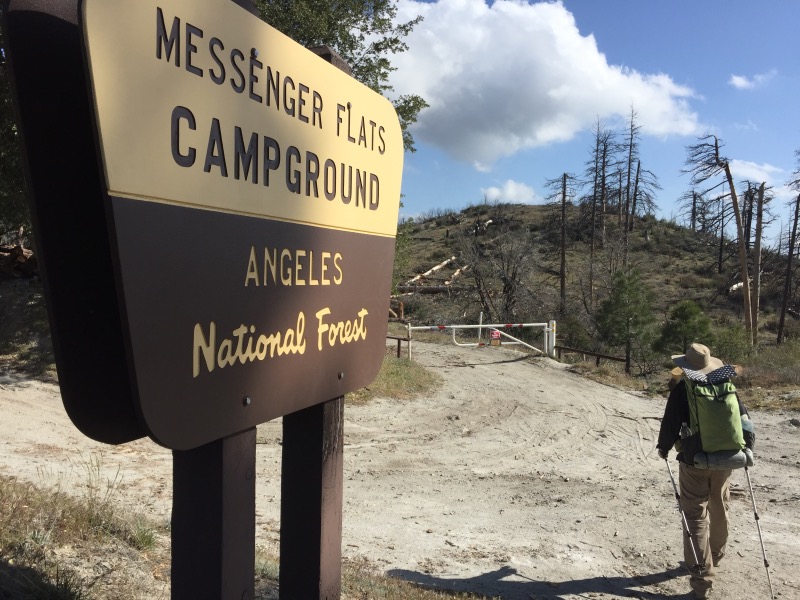 We reached Messenger Flat around the same time as six other PCT hikers; all people we had met before. The campground had multiple "Closed to Public" signs, even though our app showed it as one of the only approved camping areas in the burn area. We collectively decided that PCT hikers are not "the public" and set up our tents there. After dinner Rob and I shared the chocolate bars with everyone. By about 7pm it got so cold, we all crawled in our tents.
Days 25 and 26 were lower mileage days. We hiked 14 miles to reach the Acton KOA, then 10 miles to reach Agua Dulce.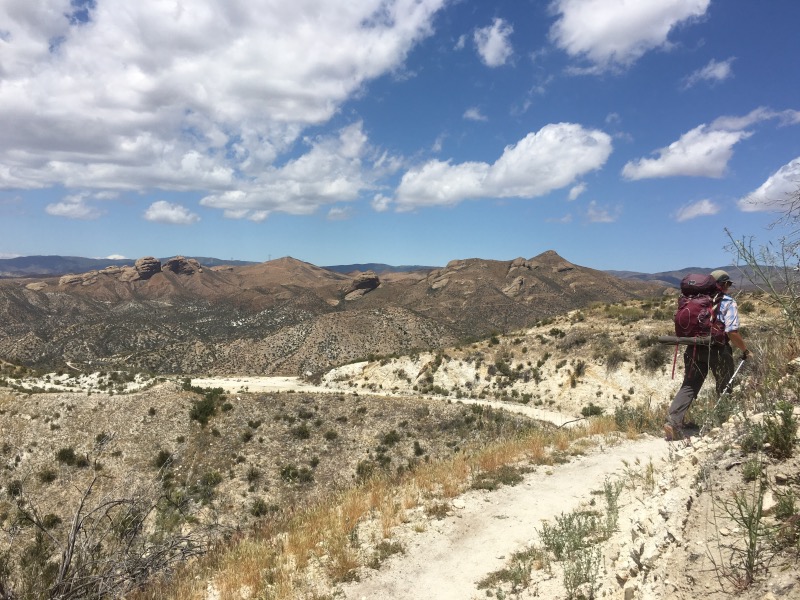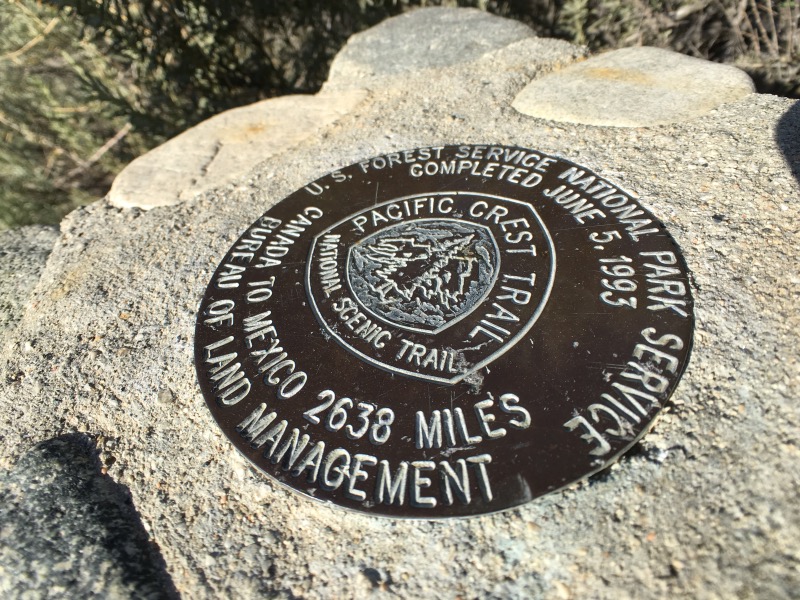 In Agua Dulce, we shopped and got deli sandwiches at the one grocery store in town. As we finished up our sandwiches, a guy approached us and asked if we wanted a ride up to Hiker Heaven. Turns out he's in town for a few weeks – volunteering at the Saufley's (the owners of Hiker Heaven).  It's a pretty big effort to run the place. As soon as we got there, they gave us loaner clothes (so we could launder everything) and our own room in the hiker trailer. It's been really amazing how friendly and incredibly generous people are towards hikers.