After a zero day in Mammoth, we took the free trolley back to the Horseshoe Lake trailhead. We were a little wiser this time, and took a slightly different route back to the PCT. We went over Mammoth Pass which was actually a maintained trail with significantly less downed trees and slightly less snow.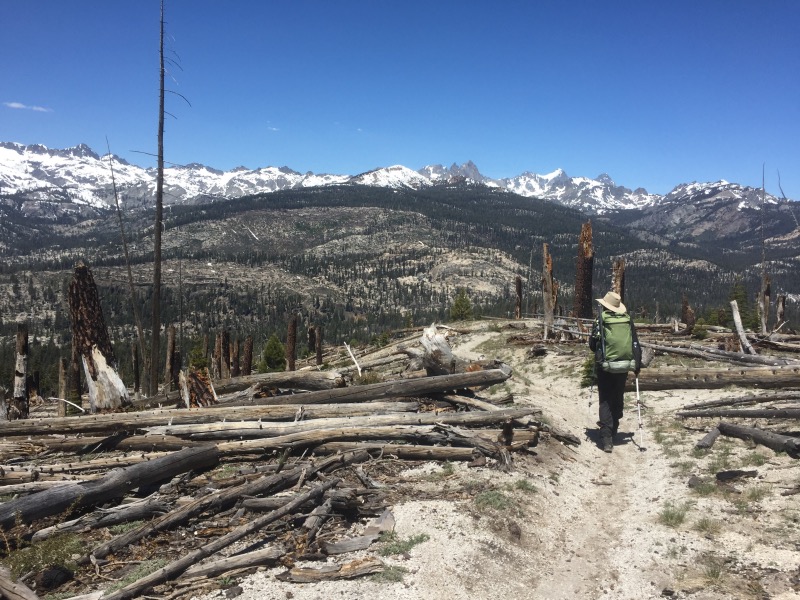 We passed by Red's Meadow and walked through Devils Postpile National Monument. Both were deserted. We hiked about 15 miles before setting up camp.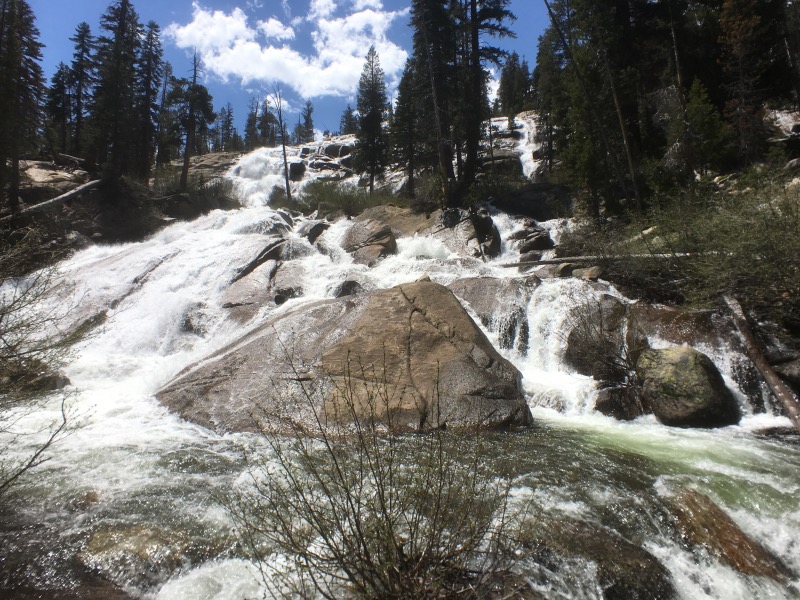 We spent much of the following day on the snow. We hiked past 1000 Island Lake, up and over Donahue Pass (11,073′) and in to Yosemite National Park. Beautiful and warm weather made for soft snow. It's a little more difficult to walk in, but I am so happy that it's not freezing cold and the snow is actually melting instead of accumulating!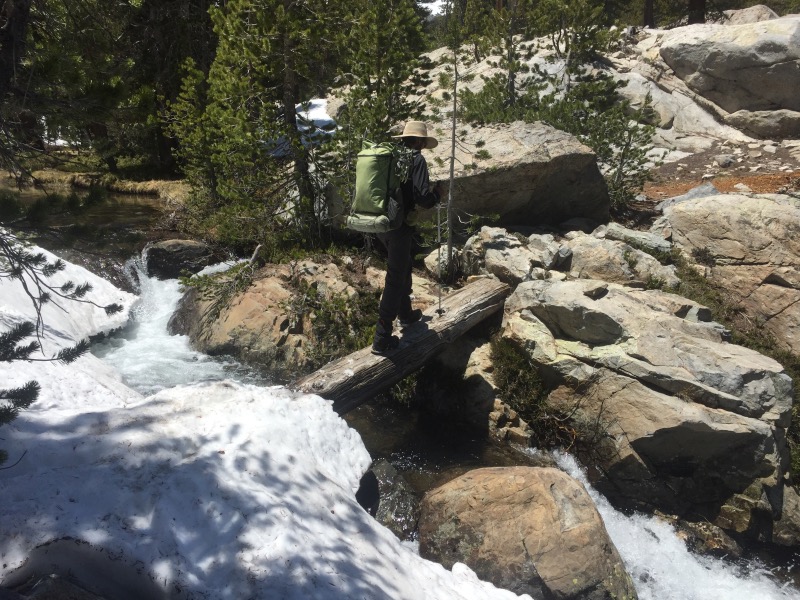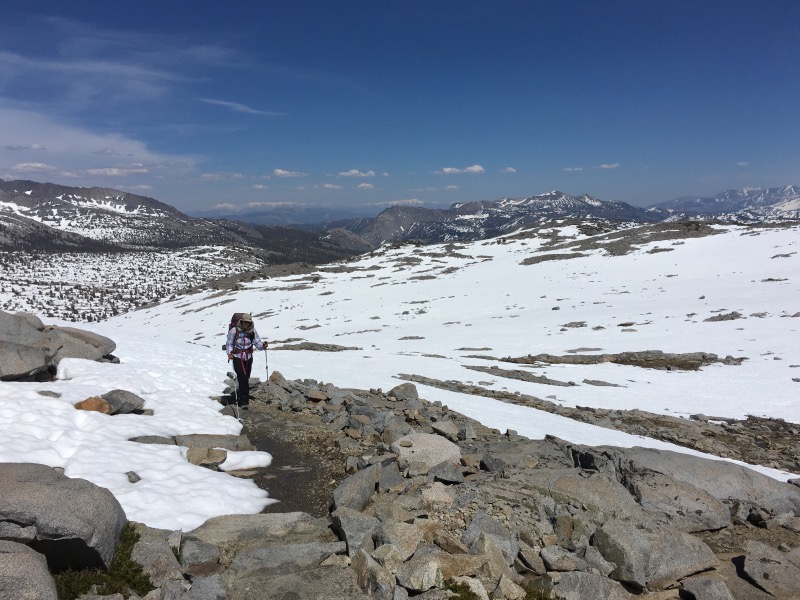 After spending the night in Lyell Canyon, we hiked nine miles to Highway 120 where we bought sandwiches, beers, ice cream and food for the next few days at the Tuolumne Meadows store. We forgot to buy a fuel canister! Hopefully the one we have will last us until Sonora Pass.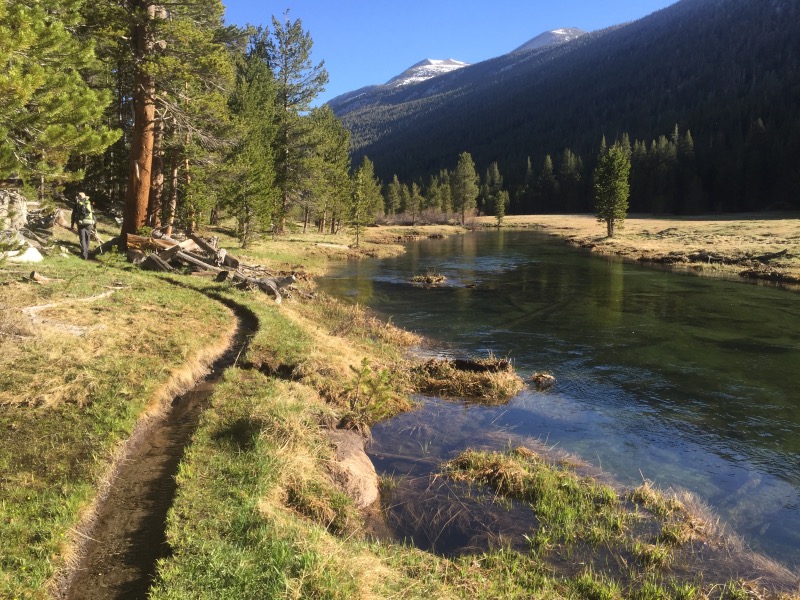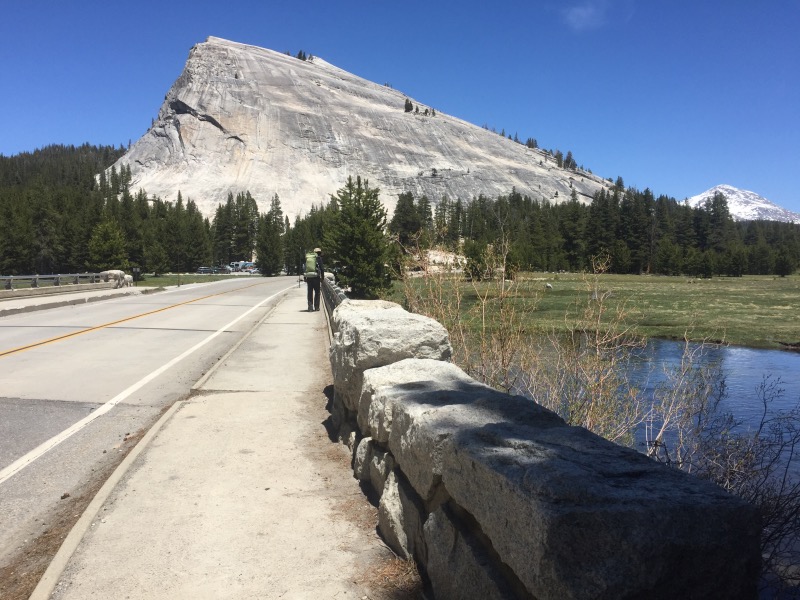 After lunch, we hiked another six miles to the Glen Aulin camp. Glen Aulin is a High Sierra Camp (though they are not yet open for the season) and also a backpacker's camp. It's a Friday night, so there are actually a few other people camped around here. Kind of nice after several days of complete solitude.