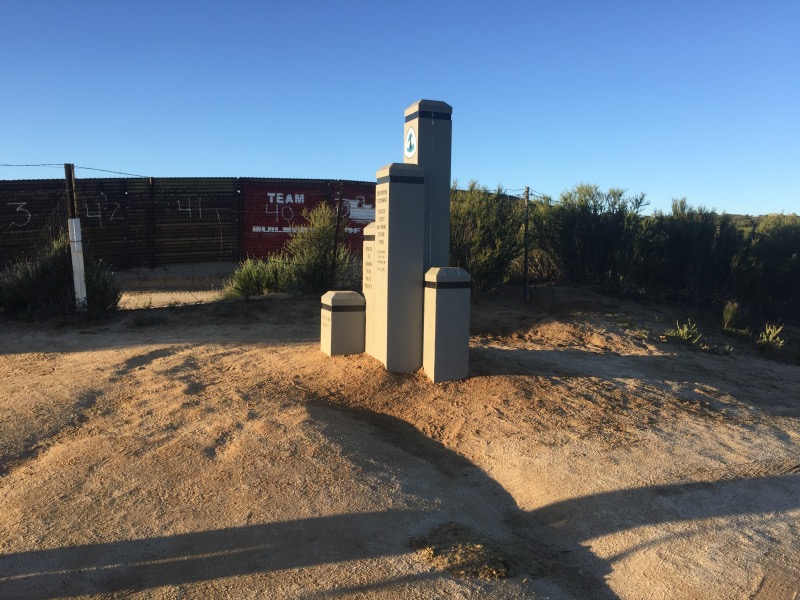 First day on the trail! It was a 15 minute drive to the trailhead. I stepped out of the RV and immediately threw up. (Travel anxiety and a weak stomach – it wouldn't be a vacation if this didn't happen.)
Fortunately, I felt better as soon as we began walking. We snapped a few photos at the trail marker. While we were there, Scout and Frodo (trail angels from San Diego) showed up with two cars full of hikers. This was a good thing because it wasn't completely clear where the trail actually started. Scout helpfully pointed us in the right direction.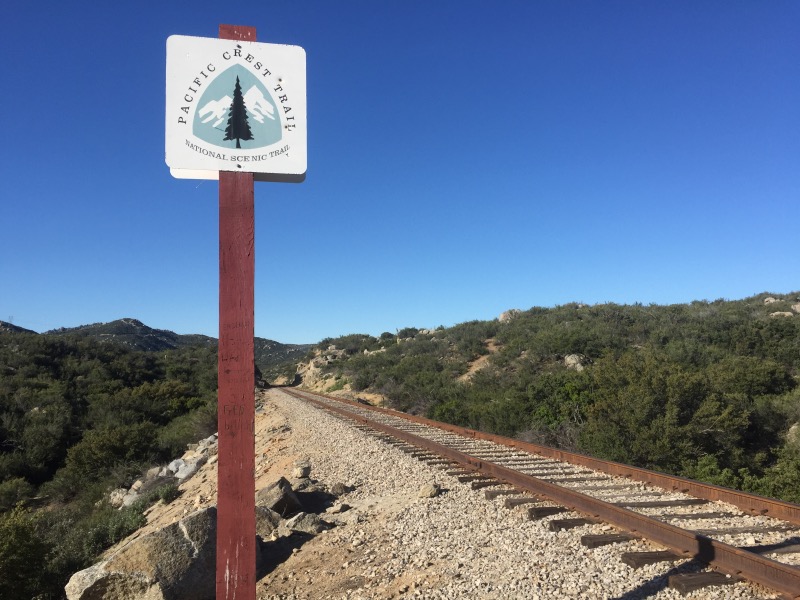 We saw a few border patrol agents, and helicopters buzzed over our heads throughout the day. Other than that, we just walked 20 miles through desert.
At mile 15 we reached the day's big climb. Somewhere near the bottom we came upon a southbound section hiker rifling through a bag of abandoned food. It occurred to us later that the food may have belonged to the person who was airlifted out yesterday.
We reached Lake Morena by 4pm. Didn't quite do it in under 8 hours, but at least we made it! 20 miles down, 2640 more to go!