We got back on the trail at the Dee Wright Observatory. The observatory looks like a little castle built out of lava rock on Highway 242 at McKenzie Pass. Normally we would check out the view from the top but a fellow hiker warned us of about five miles of difficult lava rock walking, so we decided to conserve our energy for the trail. At first, we were giddy with excitement to have new shoes, but after a couple miles of ankle-twisting lava cobbles, it didn't really matter much. Lava rock is the worst.
We walked through a huge burn area basically all day. At some point we passed a semi-official three fourths trail marker.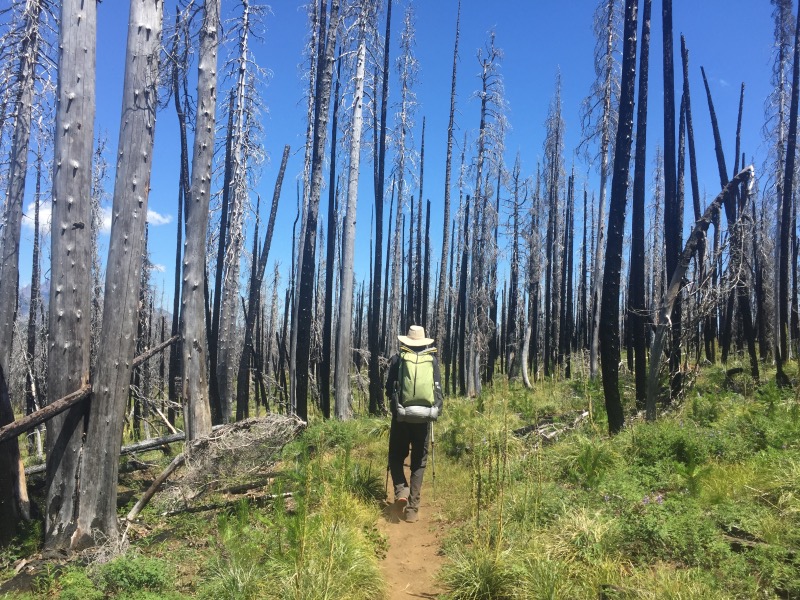 A while later I spotted a huge fist-sized toad hopping clumsily across the trail.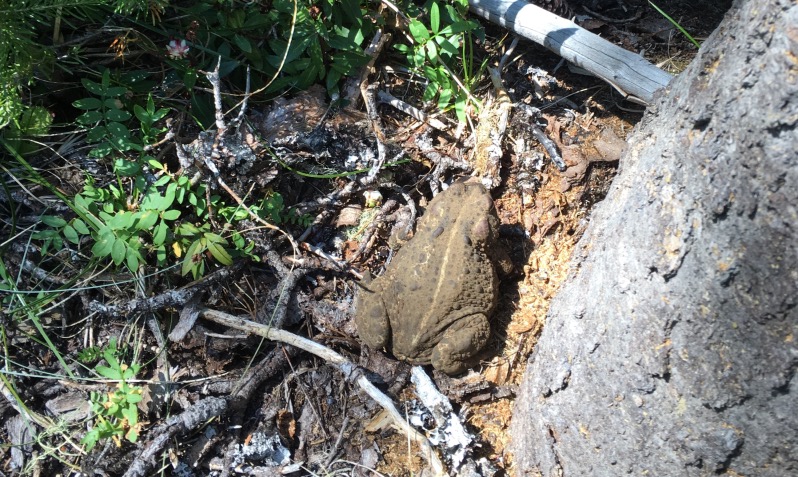 After that, we passed the two thousand mile mark. Nobody had made a marker. I considered making one but it would have taken a while.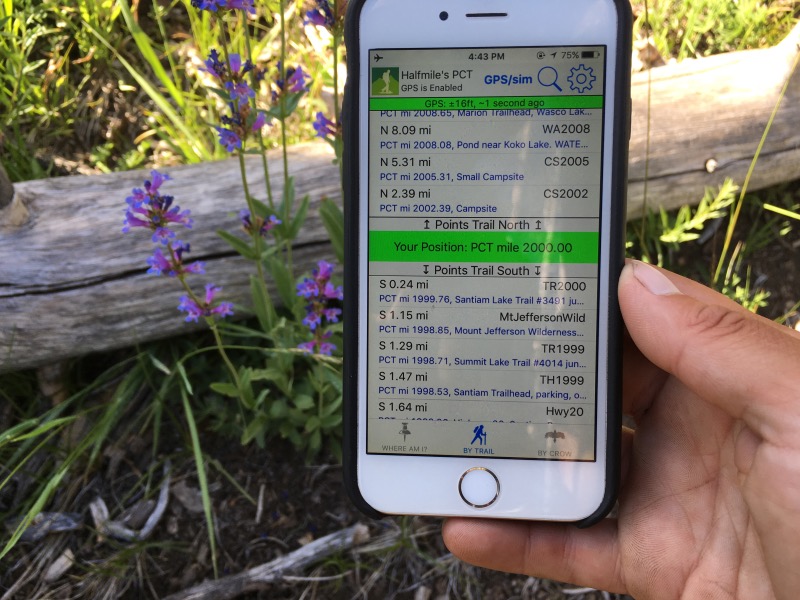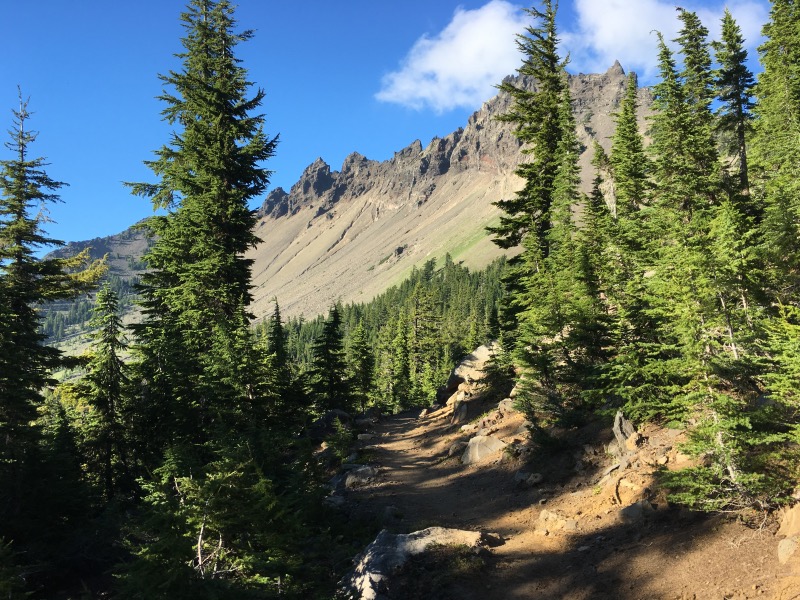 We camped at a pond near some section hikers who we had seen a few days earlier. They were jealous that we had a great zero day and still caught up to them. When you walk for as many months as we have, you're rewarded with legs that don't tire easily.
In the morning we got up and starting walking toward Mt Jefferson. Soon we were traversing the west side of the mountain, and after that we entered Jefferson Park – an amazing area on the north side of the peak. It reminded me of hiking in the Sierra. We then climbed up over a pass which gave us wonderful views of Mt Hood in the distance, as well as St Helens and Rainier way behind.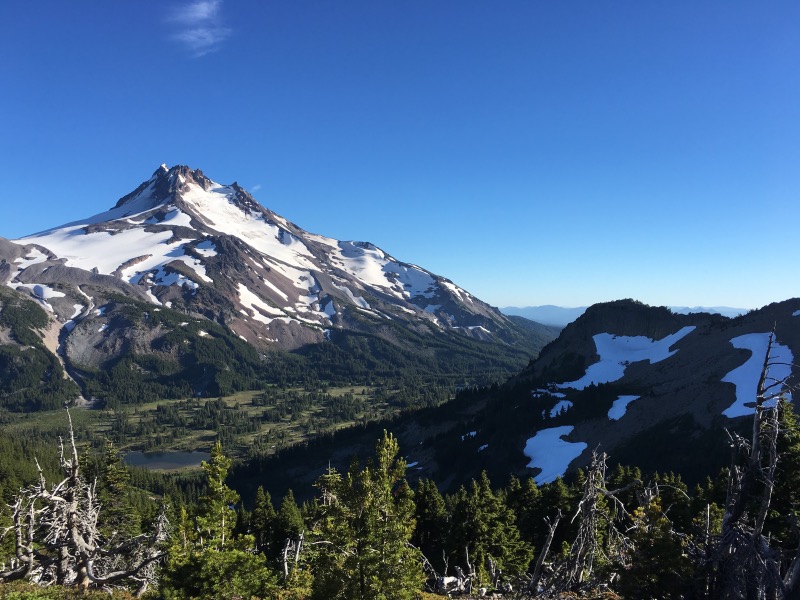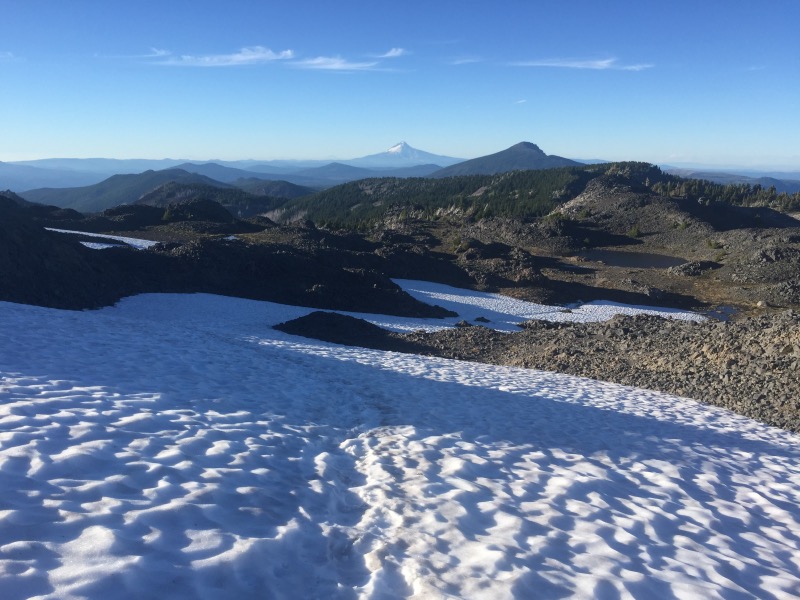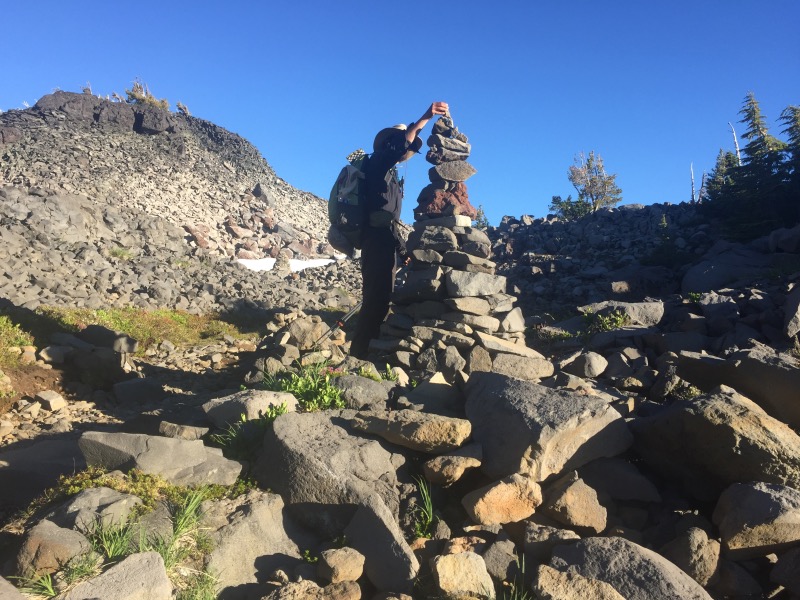 We camped somewhere on the descent. In this section we hiked 28+ miles per day – we barely had time to cook dinner and sleep before we started walking again.
The trail stays mostly in a forest as it makes its way toward Mt Hood. At around 10am, we made a quick stop at Olallie Lake Resort for some snacks – Christa had Gatorade and cherry pie, and I had beer and a processed meat stick.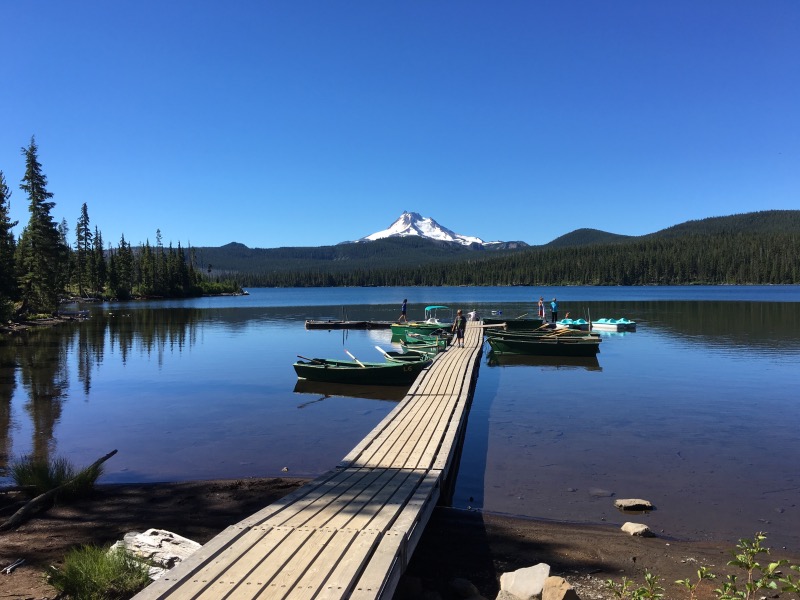 After that we continued walking through forest for the rest of the day. Huckleberry bushes lined the trail. I'm not crazy about blueberries so huckleberries naturally aren't my favorite, but I keep eating them just in case I might like them more.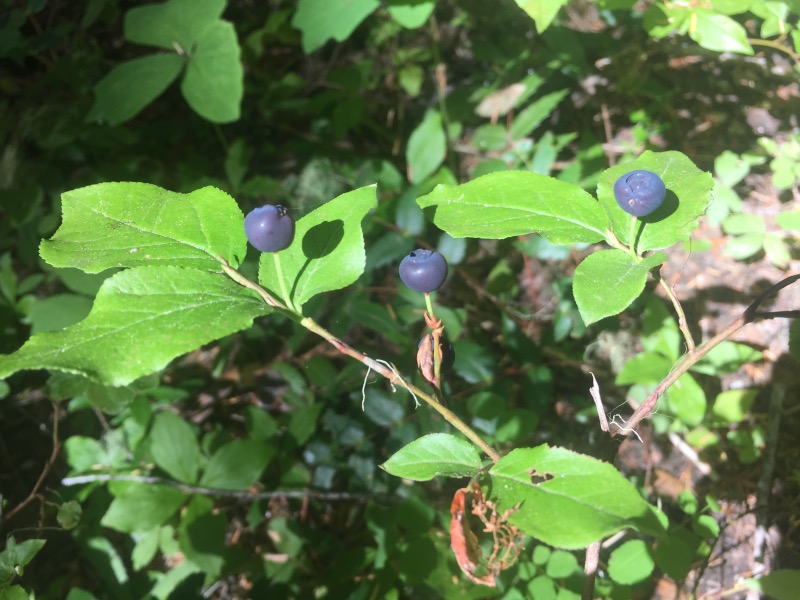 The weather has been hot and sunny. We appreciated the fully shaded, easy trail. We spent another short night camped somewhere in the trees on the side of the trail.
The following day was flat and easy until we started climbing up Mt Hood toward Timberline Lodge.
The last mile or so was like walking up a sand dune at the beach.
Timberline Lodge is an extremely well-built and impressive structure. The main room is hexagonal with a huge stone three-story fireplace column in the center and six hexagonal tree-trunk columns around the corners. We had excellent pizza and local Mt Hood beer for dinner.