Youngblood took off around 4:30 this morning; the rest of us packed up just after sunrise.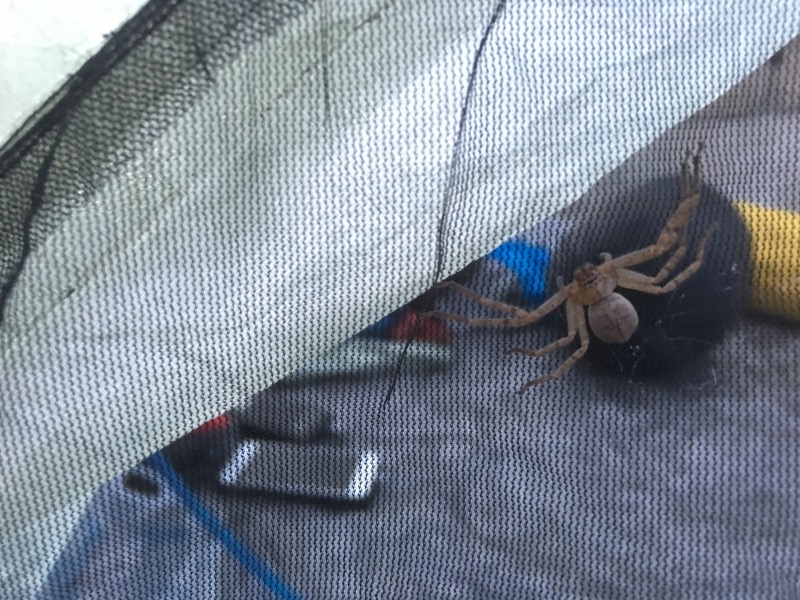 We started climbing gradually up to Mt. Laguna. A hiker I'll call Singer passed us a few times along the way. I said my final goodbye to Tecate Peak, looking south into Mexico, as we transitioned from chaparral into pine forest.
We arrived in Mt. Laguna at noon – perfect timing to sit down at the restaurant! The Pinehouse Tavern is very accommodating to hikers. I had bacon macaroni and cheese and Christa had a salad with garlic fries. Between the food and some beers I was absolutely stuffed. Time to move along.
The next stop in town was the Outfitter, where about a dozen hikers were having a "shakedown", with FREE BEER (ugh still too full). Basically they'll go through everything in your pack and tell you how it could be lighter with some gear that they conveniently sell. After months of planning, I personally can't imagine taking advice from a roadside salesman, but many hikers spend a lot of money here.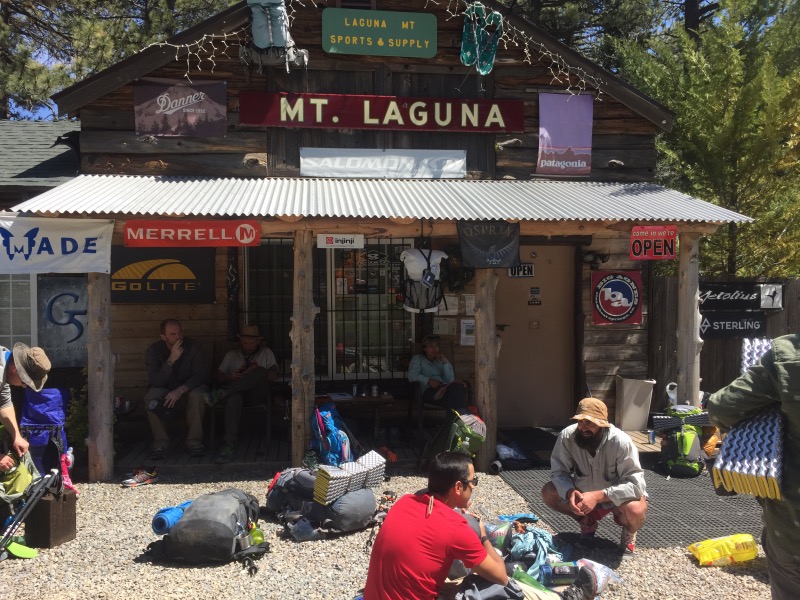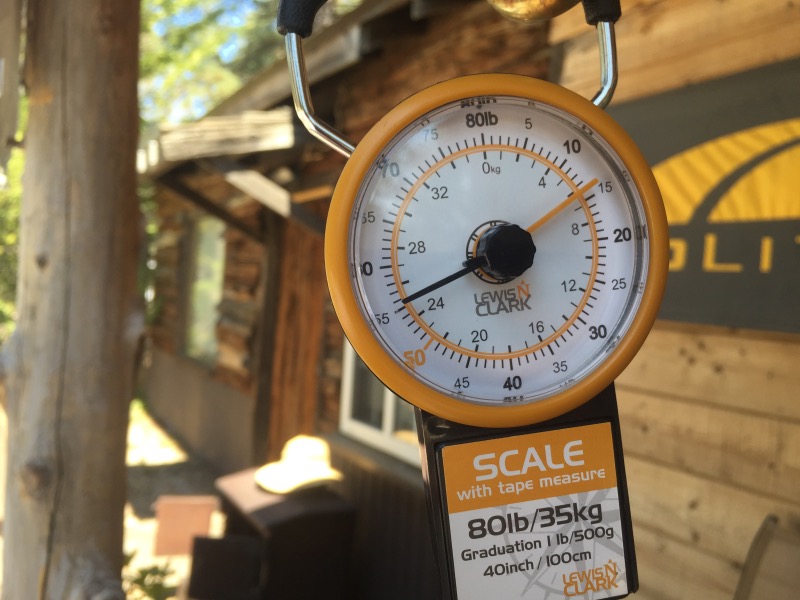 We got some food from said Outfitter and from the general store in town, refilled water, emptied trash, and continued back on the trail – in total we were in town about 2.5 hours.
Soon we left the lovely shade of the conifers and dropped back into the desert, but we were also met with magnificent views.
The six mile hike to Laguna Campground dragged on forever on a full stomach. We arrived along with an older Dutch hiker who we met the day before and were rewarded with a nice campsite and … HOT SHOWERS! To the angel that left a half roll of quarters inside the showers – thank you!!! A little before sunset Singer joined our campsite after reading my stick-note.